Deeps Six Presents Delta 8 THC Infused Products In Scranton, PA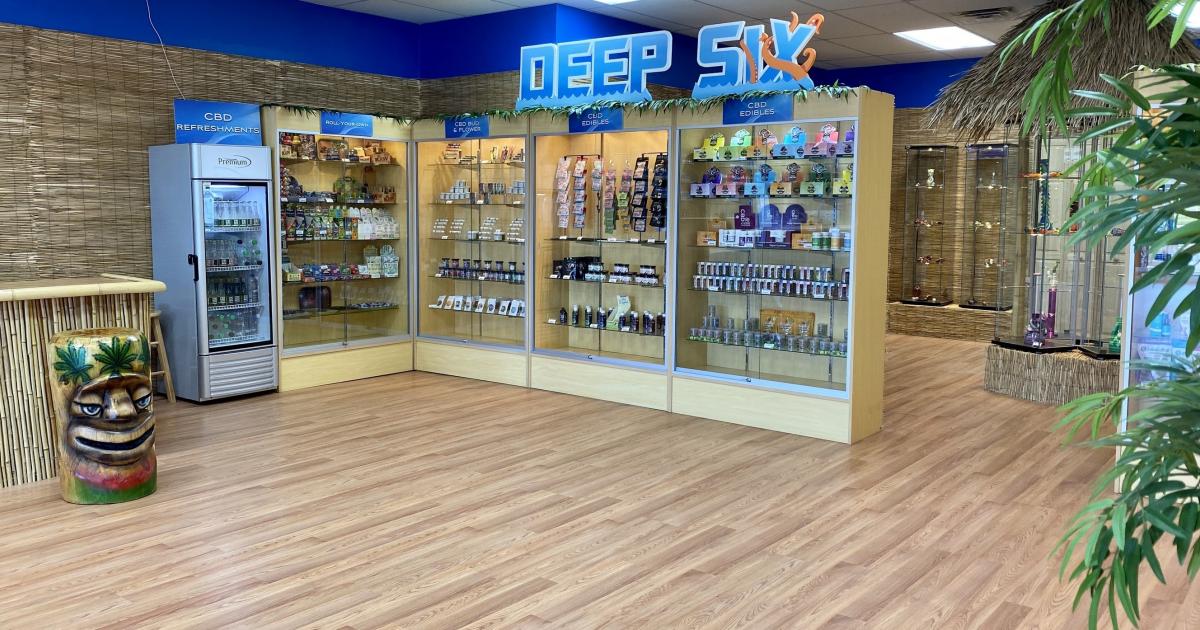 Online CBD shop Deep Six CBD presented Delta 8 THC oil, vapes and edibles at its store in Scranton, Pennsylvania at the Viewmont Mall.
Deep Six has several store locations in Pennsylvania, including the one at Viewmont Mall near Dickson City and Dunmore, which opened in the beginning of 2020.
According to the company, customers won't need a medical marijuana card or a prescription to buy products with Delta 8 THC, or THC 8. Indications for using it include pain, nausea, appetite, and even potential effects on cancer, due to its similarity with Delta 9 THC.
Customers at Viewmont Mall say Delta 8 THC has helped with PTSD.
Deep Six president Nick Kruczaj is an Air Force veteran-turned-cannabis entrepreneur.
"No one should have to pay hundreds of dollars to visit an approved doctor, more if they're out-of-network for your insurance provider, to apply for medical marijuana product use," he said.
Benton Purtle, Operations Manager of Deep Six CBD, shared his personal experience with Delta 8 in a prepared statement.
"I use a Delta 8 micro dose as a more natural alternative to attention medications such as Ritalin," Purtle said. "I've battled with ADHD for my entire life – Delta 8 THC oil tincture, used consistently in very small doses, helps me to maintain focus in my daily professional and personal lives."
Courtesy image
© 2020 Benzinga.com. Benzinga does not provide investment advice. All rights reserved.
---