From Cola To CBD: CGC's Sol Clahane Discusses Martha Stewart, 2021 And 'Big CPG' Expertise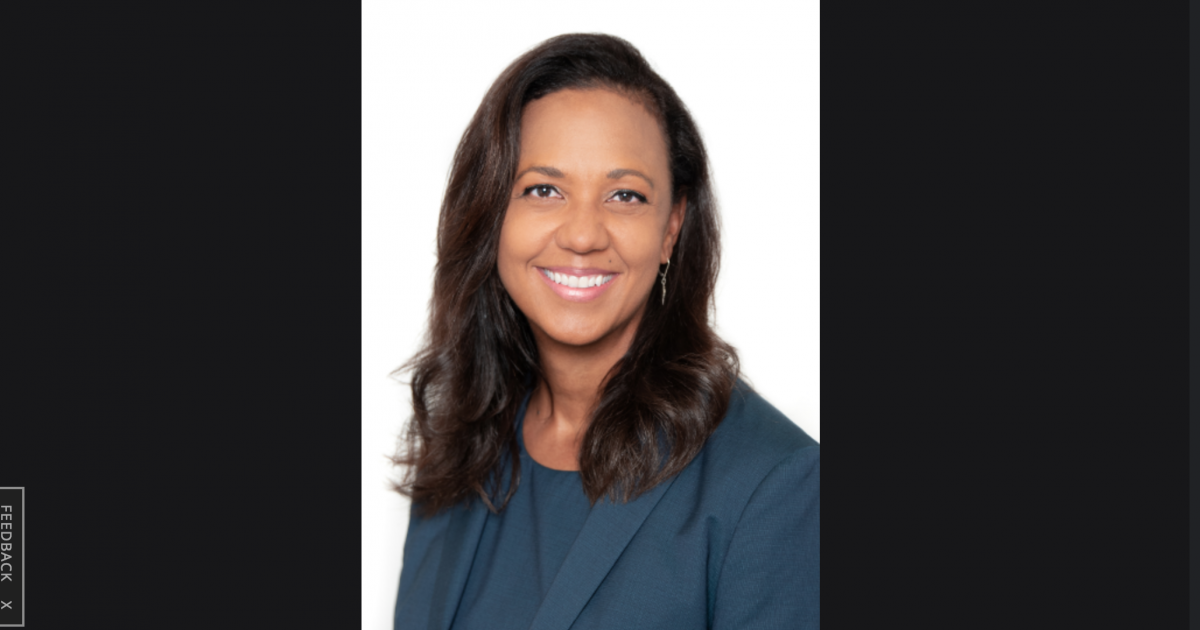 Many cannabis experts cut their teeth in the beverage industry before making the leap to weed.
Sol Clahane, vice president and general manager at Canopy Growth Corp. (NYSE:CGC), did just that. Prior to joining the Smith Falls, Canada-based company, she was at Pernod Ricard, where she ran strategic planning, customer development and marketing.
Before that, Clahane was at Coca-Cola Co. (NYSE:KO) and PepsiCo (NASDAQ:PEP).
Bascially, she's an expert when it comes to dissecting the dynamics of consumer demands and shopping behaviors.
At Canopy, Clahane oversees the company's every aspect of commercial activity in the U.S. such as First & Free, BioSteel and This Works.
She also arranged a collaboration with Martha Stewart to release a holiday-inspired gummies line.
According to Clahane, the Martha Stewart CBD Wellness Gummies Sampler is "unlike anything else on the market." It was said to be influenced by "the French confection pâte de fruits," and includes 15 seasonal flavors, including Passion Fruit, Quince and Pink Grapefruit.
Clahane has also worked with various non-profit organizations, such as Boys and Girls Club of America, Safe Haven Women's Shelter, and Lapiz Rojo, an organization that supplies impoverished families in Fort Worth, Texas with school supplies.
Benzinga spoke with Clahane on a variety of topics including the partnership with Stewart, the future of the cannabis industry in the U.S. and her motivation to join the cannabis industry.
BZ: What inspired you to go from the beverage sector to cannabis?
S.C.: My experience working in a regulated industry like alcohol helped my transition into the cannabis industry, because I wasn't starting from ground zero. With cannabis, there's really two swim lanes: the recreational, social side and the wellness side. To me, recreational cannabis is quite similar to alcohol because in both cases, consumers are seeking mood modulation. The bigger adjustment and opportunity that excited me most was the opportunity to enter the wellness category, particularly as Canopy was just beginning to launch CBD products in the U.S. There's so much runway for product and brand development in this space as our scientists continue to research and discover new applications for cannabis and hemp.
Any lessons you learned or took with you?
I've spent my career working with established brands with well-oiled commercial organizations supporting them, so it's been both invigorating and challenging to enter an industry that's still very young and emerging. Being able to take all those commercial disciplines from my "big CPG" experience and apply them here at Canopy Growth has helped me provide real insight and leadership at a time when our U.S. operations are just getting underway. It's been exciting to work with our partners to build a brand like Martha Stewart CBD from the ground up.
How did the recent partnership with Martha Stewart come about?
Martha was introduced to Canopy Growth a few years ago through her relationship with Snoop Dogg, another brand partner we work with. She's someone who's always been an early adopter who's ahead of her time, and she understood CBD's wellness attributes and embraced the opportunity to create a partnership right away. Her fingerprints are all over this product line – from the nuances and intensity of the oil drop flavors to the consistency and granularity of the gummies, which she wanted to resemble Pâte de fruit and stand apart from the sticky and cloying products she'd tried. From the products to the packaging, she's been intimately involved every step of the way, which I believe has helped make this product so successful. She's Martha Stewart…She can work with any company she chooses, so we're very proud she's chosen to work with us and put her confidence in our team of scientists and marketers.
Many celebrities (musicians, movie stars, etc.) have attached their names to cannabis brands. Some are hands on and passionate about the health benefits of CBD, while others are hopping on a bandwagon. What makes Martha Stewart an "authentic" CBD collaborator?
I don't think anyone can deny that Martha is a true advocate for the CBD industry and this cannabinoid's many wellness benefits. What makes this collaboration so special is that unlike many celebrities, Martha transcends demographics. Whether you're 19 or 90, she's relatable as someone who's hip and fun, yet informed and discerning. We know from our own research that there are a lot of people who are curious about CBD but for whatever reason have been intimidated to try it. Martha's someone they know and trust, and she's already bringing new consumers into the category in droves.
What should Martha's audience, and Canopy's customers, know about this particular selection of gummies?
Martha Stewart CBD is a safe, science-backed brand consumers can trust. The line offers a variety of easy to consume formats, from oil drops and soft gels to wellness gummies, including a new 15-flavor CBD gummy sampler box that's launched just in time for the holidays. Every product in this line is absolutely delicious, as you'd expect from Martha Stewart. The flavors are inspired by fruit grown in Martha's own garden, with no artificial colors, flavors or preservatives. Our products are formulated with CBD isolate, the purest and most potent form of CBD. This allows us to deliver consistent dosing and effects every time – without the risk of unintended psychoactive effects that come with full or broad spectrum products containing THC. Like all Canopy Growth CBD products, every batch of Martha Stewart CBD is undergoes robust third party lab testing to ensure it is free of THC, heavy metals, pesticides and microbals. You can use the QR code on the packaging to look up the Certificate of Analysis on our website.
As Canopy looks to 2021, are there any market trends that you expect to see unfold? Perhaps another celebrity partnership?
We're very excited about what's ahead for our company and our industry in 2021. From a product standpoint, we have a very robust innovation pipeline in the works. Our first priority is continuing to build out the Martha Stewart CBD brand with new retail partnerships and line extensions. Last week we announced our first retail partner for Martha Stewart CBD, which is now on sale nationwide at hundreds of Vitamin Shoppe locations, and preparations are underway to launch her much-awaited CBD pet line after the New Year.
Another segment we're very active in is beverages, which is a major priority given our fortuitous relationship with Constellation Brands. We are already a THC beverage leader in Canada, and launched our first CBD beverage, Quatreau, there this fall. We've recently announced we'll bring both CBD and THC beverages to the U.S. in 2021, leveraging our partnership with Acreage. From an industry perspective, we're energized by the results of the recent elections and the House of Representatives' support for the MORE Act. The states and the people have spoken and we are preparing for the inevitability of the end of cannabis prohibition within the next three to five years.
© 2020 Benzinga.com. Benzinga does not provide investment advice. All rights reserved.
---