Earnings Update: Helix Touts 'Pivotal Quarter', Mentor Capital Posts Net Loss, Acquired Sales Revenue Jumps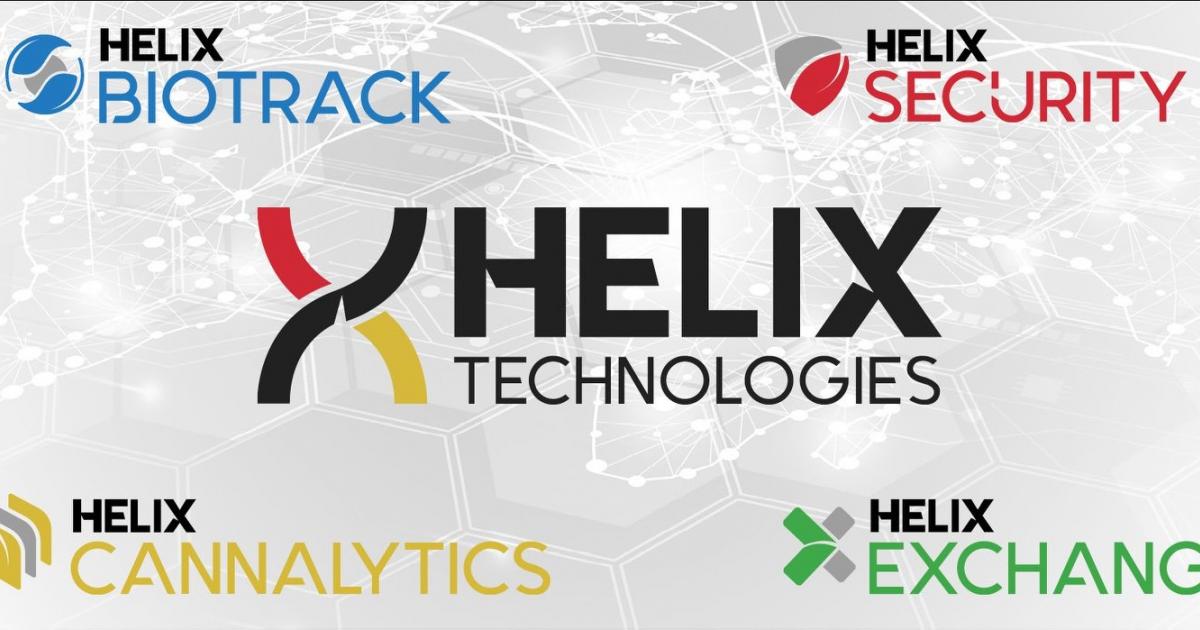 Helix Technologies Reports Strong Quarter
Helix Technologies Inc. (OTCQB:HLIX) announced year-to-date and third-quarter results, noting positive adjusted EBITDA in the quarter of $95,000.
Year-to-date revenue jumped 13% from the prior year to $8.8 million, and the company also enhanced its year-to-date gross margin reaching 68%, versus 53% in 2019.
The Denver-based company noted its quarterly software revenue had increased 18% from 2019, reaching $2.8 million.
One important business milestone achieved in the previous period Helix highlighted was its launching of the US' first all-electronic medical marijuana patient reciprocity program in New Mexico.
"We continue to deliver profitable operations and expand our combined software footprint, which is the largest in the industry, period," Helix Technologies CEO and executive chair Zachary Venegas said. "Our third consecutive quarter of positive Adjusted EBITDA, and improvement in nearly every operational and financial metric, all done without additional capital, demonstrates to the market that our team continues to set the industry standard. Q3 was truly a pivotal quarter for Helix and in light of recent events we are poised to further expand on our market position into existing as well as newly legalized markets."
Helix also increased its net client count, delivering one of its strongest quarters in client retention and competitor take-aways, while growing third party revenue, Venegas added.
Mentor Capital Discloses Quarterly Net Loss
Investment firm with a primary focus on cannabis and medical marijuana companies, Mentor Capital Inc. (OTCQB:MNTR) posted Monday its third-quarter earnings with revenues of $1.23 million versus $1.07 million generated in the same quarter of 2019.
The company also disclosed a net loss of $273,955 or a loss of 1.2 cents per share, which stands against a net loss of $336,816 or a loss of 1.5 cents per share in the third quarter of the prior year.
Furthermore, Mentor Capital reported huge losses from G Farma's default on finance leases and notes receivable, and in the nine months ended Sept. 30, 2019 it had noted bad debt on the finance leases of $739,469 and impairment loss of $1.69 million on its obtained notes receivable from G Farma.
At the end of the reporting quarter, the company achieved a market capitalization of $1.6 million with a price per share of $0.07, which compares to a market capitalization of $2.74 million and a closing of 12 cents per share in the same period of 2019.
In addition, at the end of October, Dr. Robert Mandelkorn acquired Mentor's interest in a Florida-based glaucoma cannabis oil project, GlauCanna, for $31,000.
Acquired Sales Corp Posts Higher Revenue, Projects Even Stronger Q4
Cannabinoid investment firm Acquired Sales Corp. (OTCQB:AQSP) reported third-quarter revenue of $1.51 million, up by 19% from the previous quarter.
It has also reported a net income of $95,823, projecting to see an even higher net revenue in the fourth quarter.
"So far this quarter, Lifted Made's sales are surging. Under Lifted Made's flagship Urb Finest Flowers brand, our delta 8 THC cartridges and gummies, CBD moon rocks, caviar cones, and our private label products are experiencing a tremendous reception from our distributors and customers," AQSP COO Nicholas Warrender said. "We are also developing new and exciting SKUs that are launching throughout the rest of this year and early Q1 2021 that we expect will be picked up by our existing and growing distribution channels throughout the country."
Warrender is also CEO of the subsidiary Lifted Made. The plan is to soon sign a lease of a building in Kenosha, Wisconsin to further expand its space.
AQSP CFO William Jacobs praised the company's achievements, adding: "We are very encouraged by the fact that Acquired Sales Corp. has so far survived the pandemic without incurring any new debt other than governmental PPP and EID loans. Moreover, we are proud of the fact that no employees or independent contractors of Acquired Sales Corp. or Lifted Made were laid off or furloughed during the pandemic; in fact, we have added to our workforce."
© 2020 Benzinga.com. Benzinga does not provide investment advice. All rights reserved.
---