Cannabis Movers & Shakers: Pro Surfer Machado Endorses Ikänik; Indus And Sunday Scaries Have New CFOs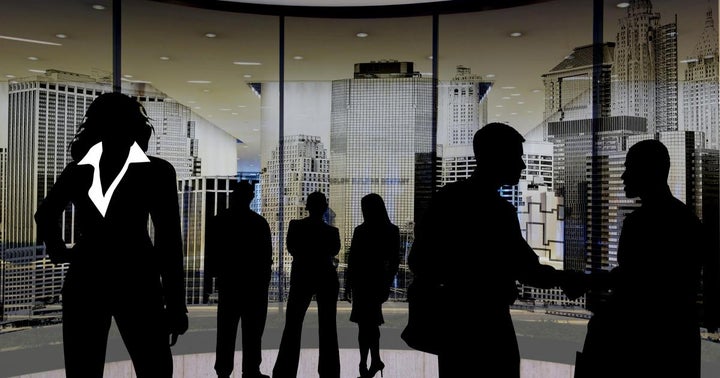 Here is a summary of the latest company shakeups within the cannabis industry.
Surfing Icon Rob Machado Endorses Ikänik Life
Ikänik Life tapped icon Rob Machado to endorse the brand.
The move comes on the heels of welcoming snowboarding phenom Toby Miller to its Action Sports CBD family.
Machado, an Australian-born American professional surfer and environmental activist, was inducted into the Surfer's Hall of Fame in 2000 and 2006. He has 12 career WCT victories.
"I have always had a holistic approach when it comes to my health, and I am stoked to work with Ikänik on their CBD initiative," Machado said.
Providing people with an "additional option for bettering their lives" is "very important" for him.
Ikänik Farms CEO Brian Baca said Monday the company is "excited" to welcome Machado.
Gateway Proven Strategies Taps Cannabis Veteran Derek Porter As Chief of Staff
Cannabusiness consulting firm Gateway Proven Strategies hired Derek Porter to oversee the company's staff.
The cannabis industry veteran and consulting expert joins an executive team of the Denver-based company, launched a year ago.
It's founded by the cannabis industry leaders Bob Hoban and Charles Feldmann, who serves as its CEO.
Porter – who will serve as GPS' COS – was one of the company's early investors. Prior to this, he served on its board.
"I could not be more honored to step into a leadership role… and to capitalize on GPS' momentum in establishing the leading global consulting firm for the cannabis industry," he said.
Feldmann noted Monday that Porter "brings real-world insight that our clients need."
Flora Growth Appoints Bernard Wilson To Its Board
Flora Growth Corp. confirmed Monday the appointment of Dr. Bernard Wilson to the company's Board of Directors.
Wilson brings vast experience in finance. He is PriceWaterhouseCoopers LLP's former Vice Chairman and the Chairman of the Founders Board of the Institute of Corporate Directors, to name a few.
In his new role, he would supervise corporate governance practices and also preserve the board's independence.
Flora's CEO, Damian Lopez, believes that Wilson will "significantly strengthen Flora's leadership team," providing a "valuable, independent perspective to help guide Flora's growth."
Meantime, the new appointment comes on the heels of an announcement that its Mind Naturals CBD skincare brand would be available in up to 111 Falabella stores across Latin America under the distribution deal with Flora's Flora Beauty division.
In addition, Flora Beauty is founded by former Miss Universe Paulina Vega and retailer Grupo SACI Falabella (BCS: FALABELLA).
HEXO's Acting CFO Trent MacDonald Moves Into Permanent Role
HEXO Corp. (TSX:HEXO) (NYSE:HEXO) disclosed its acting CFO Trent MacDonald has moved into a permanent CFO role.
MacDonald was hired last month. He joined the executive team of the Ottawa-based company, succeeding Stephen Burwash.
According to a Monday's press release, Health Canada granted MacDonald a security clearance request under the Cannabis Act.
"I am thrilled to be contributing to HEXO's strategic and operational initiatives as the Company is relentlessly pursuing a top market position in Canada," MacDonald stated.
Hexo entered the US market in April via collaboration with Molson Coors Beverage Co. (NYSE:TAP) and forming of Truss Beverages, ahead of delisting from the S&P/TSX composite index.
Indus Appoints Brian Shure As CFO
Vertically-integrated cannabis company Indus Holdings Inc. (CSE:INDS) (OTCQX:INDXF) appointed Brian Shure to oversee its finance department.
Shure – the current member of the board of Salinas, California-based company – replaces Steve Neil.
Previously, Shure run an investment management firm, Ambrose Capital Partners, where he also served as President. He was also MedData's CFO.
George Allen, Chairman of the Indus Board, said Monday that Shure's "experience will be extremely additive to the team," as the company remains "committed to our path to profitability and leadership through scale."
In the meantime, Indus anticipates generating $14.1 million in revenue during the third quarter and achieving a positive adjusted EBITDA of between $2.1 and $2.3 million.
Sunday Scaries Names Lindsey Head CFO
CBD company Sunday Sunrises noted Monday it has named Lindsey Head its new CFO.
Head — who was recently acknowledged as CFO of the year by the San Diego Business Journal — brings over ten years of experience.
Most recently, she oversaw the financial department at a hospitality and tourism agency J Public Relations, as CFO.
"I have had my eye on Sunday Scaries for years and have always been impressed by their branding, mission, innovation and cult-following," she said.
Sunday Sunrises a direct-to-consumer brand launched in 2017 by Mike Sill and Beau Schmitt.
© 2020 Benzinga.com. Benzinga does not provide investment advice. All rights reserved.
---