Cannabis Proves To Be Popular Among Newlyweds — And Their Pets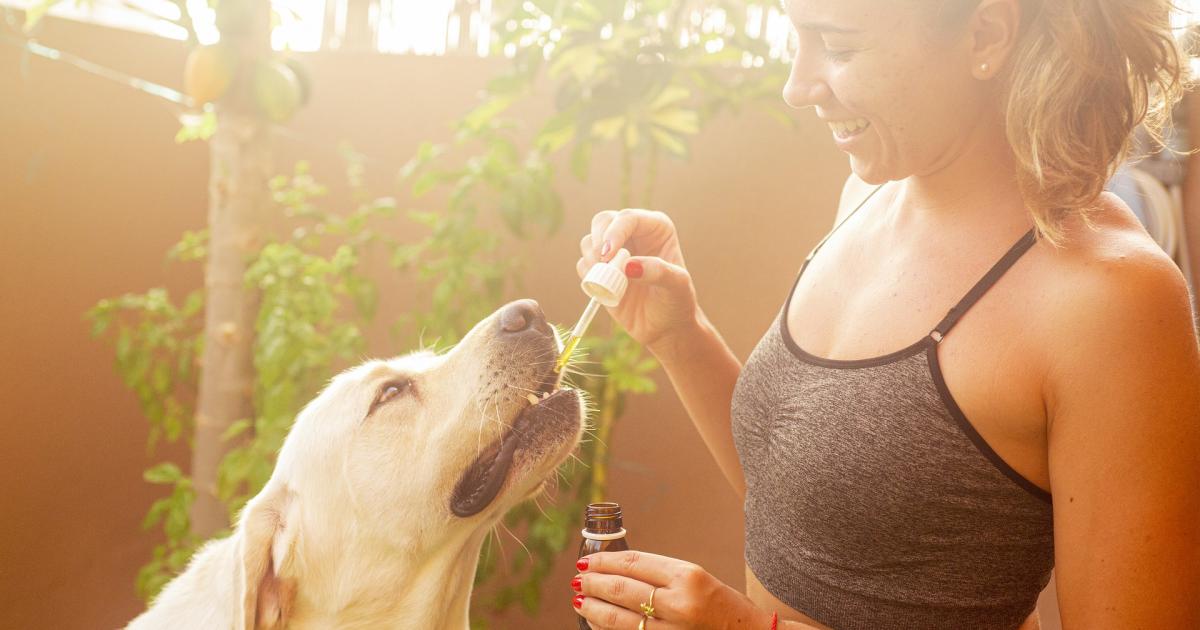 Marijuana themes are proving to be popular in two particular areas — pets and weddings.
Benzinga spoke with several business operators who say incorporating cannabis into their offerings has only bolstered business.
Related links: Cannabidiol And Your Pets: A Guide To Effective Treatment
Humans, Cannabis And Pets
People love their pets. They also love cannabis. According to data provider Headset, CBD pet product sales will account for 3 to 5% of all U.S. hemp sales by 2025.
Dr. Tim Shu, CEO and founder of VETCBD, is a prominent cannabis advocate. His work has led to appearances in several noteworthy publications, as well as The Today Show and CNBC.
Shu's business, and others like it, benefit from an increase in public awareness.
"Putting CBD oil in our products makes us sell more because people are becoming more conscious of CBD products and the great health benefits that they bring to its users," Shu said.
CBD is just one component making an impact on the pet space. BARK, the company behind subscription service BarkBox, found out that marijuana themes were a massive hit during the most recent 4/20 holiday.
In the lead up to the April cannabis community holiday, the team developed three cannabis-themed dog toys — a bong, a rollable joint and nuggets of cannabis flower.
Stacie Grissom, BARK's director of content and communications, said the idea for the vibrant, noise-making toys came about on a whim, going with the company approach to creating a limited run of any products that are deemed amusing.
The products sold out in a day.
"We were completely caught off guard by the ferocity of how much people wanted these products," Grissom said. Customers have asked about the products virtually every day since, she added. And so the company released a second edition of the products, with more inventory, in early September.
Cannabis Adds To The Booming Wedding Sector
The wedding industry is a massive space, with its U.S. services industry valued at $55.1 billion in 2020.
It should come as no surprise that a growing number of planners are now including the lucrative cannabis market in their offerings.
The demand for cannabis bars and other cannabis-centric themes has been on the rise in recent years, coinciding with expanding adult use laws in America.
Ivy Summer, a certified wedding planner at Voulez Events, reported growth after introducing cannabis options to her wedding and other events clients.
The now Greece-based professional previously operated in San Francisco until 2019, where cannabis factored into weddings and yachting events she arranged.
"I added cannabis weddings and events to my line of business, which helped sales, in the form of couples who needed help navigating wedding plans regarding the incorporation of cannabis, and boosted my company's media attention," said Summer.
Related links: Six Of The Best CBD Options (For People And Pets) In 2020
Near Endless Options
Pets and weddings are just two of the many areas where cannabis can help boost business.
Judson Hill, VP of business development at Bespoke Financial, said marijuana resonates with today's consumers.
"What it all comes down to is the fact that right now in our current market cannabis sells," he said. "It also opens up the market for new businesses that want to explore new product inventions."
© 2020 Benzinga.com. Benzinga does not provide investment advice. All rights reserved.
---