The Biggest Lesson Cannabis Investors Can Learn From The Sell-Off In Stocks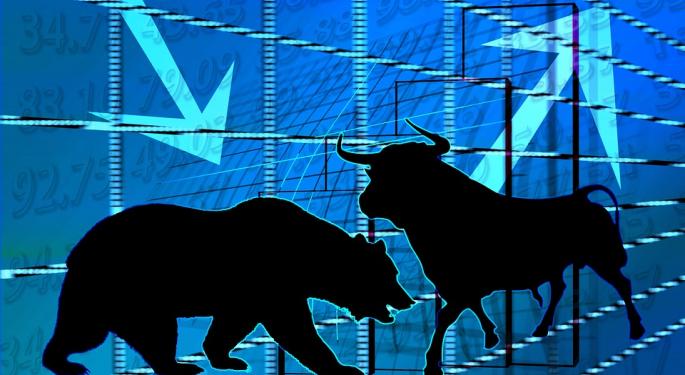 The mass sell-off in the market over the last few sessions has reinforced a long-held lesson for traders and investors: even the hottest sectors are prone to corrections when the broader market sells off.
This is the case with cannabis. You can make a strong argument that no area of the market has been hotter in 2018, with names like Tilray Inc (NASDAQ: TLRY), Canopy Growth Corp (NYSE: CGC), and Cronos Group Inc (NASDAQ: CRON) all rose absurd amounts in September. And yet over the last two weeks, nearly every major cannabis stock has given back a chunk, and in some cases all, of its recent gains.
It just serves as a reminder that just because a sector is hot, doesn't mean it will keep going up.
"The last time I did a scan, about 35 percent of the cannabis stocks that we're forecasting were actually forecasted to go down," VantagePoint AI President Lane Mendelsohn recently told Yahoo Finance. "So a lot of traders and investors think 'This is such a red-hot sector, let me just throw a dart and whatever it lands on, I buy it and it's going to go up,' and that's not the case. And that's where a lot of traders and investors have been hurt. So it's really important right now more than ever, with all the changes regulation that's happening, to be very selective about which companies and which stocks people are investing in and trading."
Take Canopy Growth for example, which is down over 40 percent from its all-time highs on Oct. 16.
"This is where people that are trading this stock, if they're holding it they need to start watching it more closely. If they're not in this stock, they need to really exercise caution and wait for the next serious indication," he said.
You can see the downtrend, and predicted further drop, in the chart below.

Image courtesy of VantagePoint
It comes down to the sector, and every sector really, being tied to global forces. So looking at cannabis in a vacuum won't cut it.
"The cannabis sector is not just driven by what's happening within that sector, but it's actually being driven by technology, healthcare, pharmaceutical, even agricultural companies and industries. You really have to look at the global picture and consider not just what's happening domestically because this whole sector is global. The whole world is global. So traders and investors really need to look beyond what's happening in the U.S., beyond what's happening in Canada, to really get a sense of where the cannabis stocks are going to go," he said.
For a free demo, click here.
View Comments and Join the Discussion!
Posted-In: vantagepointCannabis Fintech Markets Media Interview Best of Benzinga