Social Justice Or Commercialization? Expert Views On Michigan's Recreational Marijuana Proposal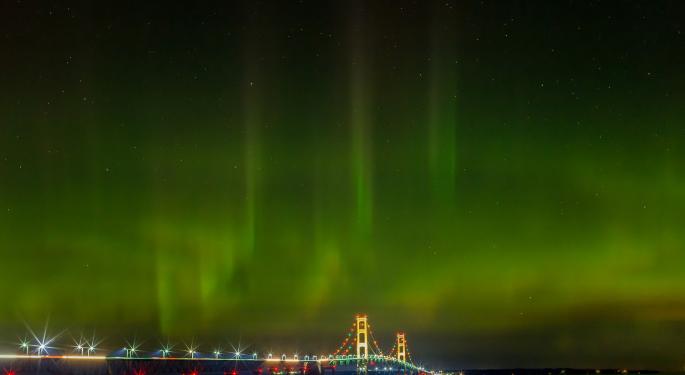 Michigan voters will decide whether to make the state the next to legalize recreational marijuana by approving or disapproving Proposal 1 on the Nov. 6 ballot.
In the view of one-pro marijuana lawyer who spoke this week in Detroit, a "yes" vote on Prop 1 will eliminate Michigan's black market for weed and represents an act of social justice, while a former drug policy advisor to President Barack Obama said the ballot proposal will enrich a small number of people in the state by commercializing the drug.
At the event hosted by the Wayne State University College of Pharmacy and Health Studies, Christine Rabinak, an associate professor of pharmacy practice at the college, detailed the history of marijuana in the U.S. and the effects and characteristics of different strains.
Randall Commissaris, an associate professor at Wayne State, has studied the effects of marijuana on driving ability. He told the audience Tuesday that a "yes" vote on Prop 1 will make Michigan either the ninth or tenth state to legalize recreational pot.
The Supporting Argument
Barton Morris, the principal attorney at Cannabis Legal Group, said Prop 1 has "everything to do about social justice and about doing what is right."
Morris is the only attorney in Michigan certified by the American Chemical Society with a forensic focus on marijuana-related science.
"Legalization will all but eliminate the black market and Michigan residents are then given a priority opportunity for entering the market," the lawyer said.
About 10 percent of Michigan residents regularly use marijuana, and recreational legalization is unlikely to affect that number, Morris said. Rather, it will promote the circulation of safe, diverse products in a market that benefits the economy, he said.
The beneficial economic factors include an estimated $738 million in tax revenue over five years that would likely be used for school aid funding, Morris said.
The funds are imperative to ensure strong retirement programs and salaries for educators, as well as improved school facilities and extracurriculars for students, he said.
Benzinga is hosting a Michigan Cannabis Business Roundtable in Detroit Nov. 9, bringing cannabis investors and operators together.
The Opposing Argument
In former White House drug policy advisor Kevin Sabet's view, legalization means one thing only: commercialization.
"It's about money and profits for a small amount of people," he said Tuesday in Detroit.
Sabet co-authored Obama's inaugural National Drug Control Strategy. He also served as a drug policy adviser in the administrations of former presidents George W. Bush and Bill Clinton.
The proposal before Michigan voters is wide open, with no advertising restrictions or limitations on strains, he said.
While Sabet said marijuana should not be criminalized, he said medicinal strains should be developed by pharmacists and medical professionals rather than politicians.
Legalization does not always equate to safer use or decriminalization, Sabet said.
"There are more African American and Latino youth arrested for pot now in Colorado than before legalization. It's illegal to use in public [and] it's illegal to use while driving."
The Ballot
Proposal 1 on the Nov. 6 ballot would regulate marijuana like alcohol, allowing the personal possession and use of the drug by persons 21 and older, according to the Michigan Secretary Of State website.
Related Links:
2 Stocks That Could Benefit From Marijuana Legalization In Michigan
Posted-In: Barton Morris Cannabis Legal GroupCannabis News Politics Events Markets General Best of Benzinga
View Comments and Join the Discussion!