The Bond Market Is Sending A Concerning Signal, But No One Seems To Care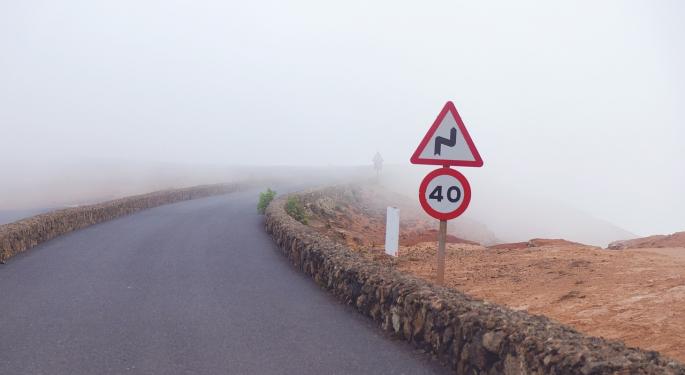 Company news and the corresponding reaction in their stock price tend to dominate news headlines, while bond-related news often gets ignored.
Perhaps now is the worst time ever to ignore the bond market and the signal that it is sending, at least according to the New York Times.
New York Times Senior Economics Correspondent Neil Irwin stated that if the signs the bond market is spewing out are accurate, then "we should all be terrified."
Irwin stated that fluctuations in the bond market are "steadier" when compared to stocks, and prices are tied to the outlook for growth and inflation in the coming years. Meanwhile, the long-term interest rates that can be seen across all of the world's advanced economics are "consistent with a disastrous economic future."
Related Link: Another Boon For Fallen Angel Bond ETFs
"Taken at face value, they imply that the smart money expects inflation will remain extraordinarily low for years to come, and that growth will stay so weak that central banks won't be able to raise rates for years," he wrote. "It is a shift that has accelerated since Britain's vote on June 23 to leave the European Union, but one that has been underway for years."
Troubling Yield Curve
Irwin cited analysts at Deutsche Bank who said the current shape of the yield curve (how much it costs for the U.S. government to borrow money for a given time) is suggesting there is a 60 percent chance of a recession in 2017 based on historical patterns.
Bonds in the international market also paint a troubling picture. Ten-year debt offerings from Germany, Japan, Switzerland, Denmark and the Netherlands are trading in negative territory. In other words, investors are essentially paying the government to hold their hard cash rather than invest it in other instruments.
This is, according to Irwin, "a development without precedent in hundreds of years of financial history."
Did you like this article? Could it have been improved? Please email feedback@benzinga.com to let us know!
Posted-In: Bond Yields bonds Government Debt Government Debt Negative InterestBonds Top Stories Markets Media Best of Benzinga
View Comments and Join the Discussion!