Don't Overlook Municipal Bonds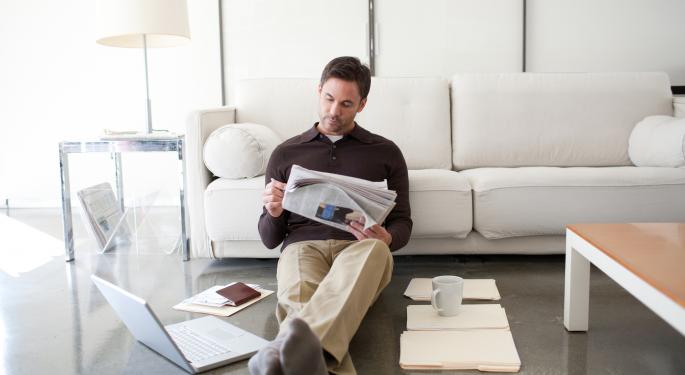 The iShares Barclays 20+ Yr Treas.Bond (ETF) (NYSE: TLT) hit a new two-year closing high this week, as money continues to flow into low-yielding bond ETFs.
While the U.S. Treasury trade may be getting very long in the tooth, there is another area within fixed income that may be able to hold up better when interest rates start to increase. The municipal bond market offers lower yields than corporate bonds, but carries tax advantages that potentially appeal to those in high tax brackets.
Two municipal bond ETFs that cover the gamete of the asset class are detailed below.
Related Link: Why Detroit Won't Open A Floodgate Of Municipal Bankruptcies
Market Vectors High Yield
The Market Vectors High Yield Muni. Ind(ETF) (NYSE: HYD) is made up of 779 municipal bonds, with 75 percent being non-investment grade and the other 25 percent considered investment grade bonds. The bonds in the portfolio are distributed across more than 20 states and 11 sectors. California, New York and Texas are the most heavily weighted states while IDR/PCR and healthcare facilities are the most weighted sectors.
The ETF is up 10 percent year-to-date and 3 percent over the last six months. The 30-day SEC yield is 4.41 percent, however the tax equivalent yield for someone in the highest tax bracket (39.6 percent) is 7.3 percent. The ETF has an expense ratio of 0.35 percent.
iShares S&P Natnl AMT-Free
The iShares S&P Natnl AMT-Free Munpl Bd Fd (NYSE: MUB) provides investors exposure to more than 2,400 municipal bonds. The bonds are distributed across 44 states and 31 sectors. The top weighted states are California at 22.6 percent, and New York at 20 percent. The top weighted sectors are various purposes at 23.6 percent and transportation at 22.5 percent.
MUB is up 6 percent year-to-date and up 2 percent over the last six months. The 30-day SEC yield is 1.61 percent and the tax equivalent yield is 2.85 percent. The ETF has an expense ratio of 0.25 percent.
The reason HYD has a higher yield is due to the fact it has a large exposure to bonds that are rated below investment grade. These bonds are considered higher risk therefore investors demand a higher monthly interest payment.
View Comments and Join the Discussion!
Posted-In: ishares market vectors US TreasuryBonds Markets ETFs Best of Benzinga