How To Add Portfolio Diversification With Long-Term Bond Funds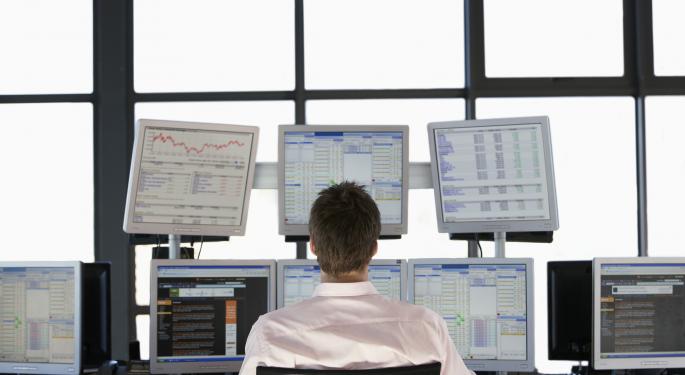 When considering fixed-income, investors often wonder whether it is better to buy single bonds or a mutual fund.
Some bond funds seek to track the broad market, investing in short- and long-term fixed-income securities from a wide range of issuers, including the U.S. government and corporations.
Other bond funds focus on a narrower mix of bonds, such as short-term Treasuries, high-yield bonds or foreign government bonds.
What Makes Bond Funds Different
A bond fund can be a quick solution for those seeking an easy way to diversify.
Because of the diversification within a fund, monthly income payments may vary.
Bond funds buy and sell securities on a regular basis; they seldom hold bonds to maturity. As with a stock fund, it is possible to lose some or all of the initial investment in a fund.
Generally speaking, long-term bond funds have a higher return than short-term funds. However, they also have higher risk. That's because it's more difficult to have visibility into interest rates 20 or 30 years out, whereas it's easier to make that prediction for the next year or two.
Related Link: Get International Diversification With These 3 Funds
Leading Long-Term Bond Fund: SEI
A leading long-term bond fund is the SEI Institutional Investments Trust Long Duration Fund (MUTF: LDRAX). This fund invests in high-quality bonds with a duration between nine and 14 years. The fund also invests in U.S. government securities and municipal bonds. Its year-to-date total return is 13.45 percent.
Pimco Long Duration
Another long-term bond-fund leader is the Pimco Long Duration Total Return Fund Institutional Class (MUTF: PLRIX). This fund invests at least 65 percent of total assets in fixed-income securities of of varying maturities. These may include futures, options or swaps. It invests primarily in investment-grade bonds; however, it may put as much as 10 percent of total assets into high-yield bonds -- commonly known as "junk bonds."
The fund's year-to-date total return is 15.56 percent.
Posted-In: bond funds long-term bonds plrixBonds Best of Benzinga
View Comments and Join the Discussion!