A Look At 3 Top-Performing Long-Term Bond Funds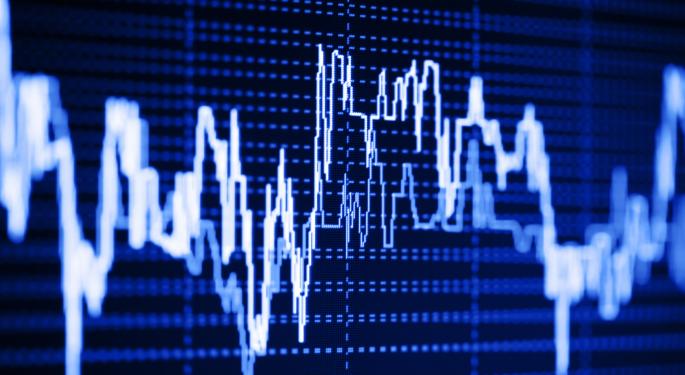 For traders accustomed to the equity market, it's easy to overlook the fact that not all bond asset classes are the same.
For example, long-term bonds tend to be more volatile than shorter-term bonds. They are subject to greater interest-rate risk, simply because the period of time before they mature is longer.
That makes intuitive sense: It's easier to predict where interest rates may be a year or two from now, but not so easy to predict interest rates in 20 years.
Related Link: A Fund With No Stress Approach To Retirement Income
For all but the most aggressive investors, it's crucial to have both equities and fixed income in your portfolio blend. There are some long-term bond funds that have strong one-year returns.
3 Funds To Look At
The Schroder Broad Tax-Aware Value Bond Fund Investor Shares (MUTF: STWTX) has a total one-year return of 14.11 percent. There's no question that bond funds aren't as "exciting" as stock funds:
The fund's objective is to achieve total return, after-tax, in excess of a composite of the Bank of America Merrill Lynch U.S. Municipal Large Cap Index and the Barclays U.S. Long Government Bond Index.
Another top performing long-term bond fund is the PIMCO Long Duration Total Return Fund Institutional Class (MUTF: PLRIX), with a one-year total return of 13.05 percent.
This fund is invested at least 65 percent in fixed-income assets of different maturities, using instruments such as forwards, futures or options to accomplish its objective.
Another top performer from the long-term bond category is the Vanguard Long-Term Bond Index Fund Investor Shares (MUTF: VBLTX). This fund boasts a one-year total return of 12.91 percent.
This fund tracks the Barclays U.S. Long Government/Credit Float Adjusted Index.
In addition to having greater volatility, bonds with a longer maturity can potentially deliver a higher return. However, be cautious about overloading your portfolio with longer-term bonds, because you may not want the added risk that they bring.
Posted-In: long-term bond funds plrix stwtxBonds Markets Trading Ideas Best of Benzinga
View Comments and Join the Discussion!