Breaking Down Friday's Jobs Report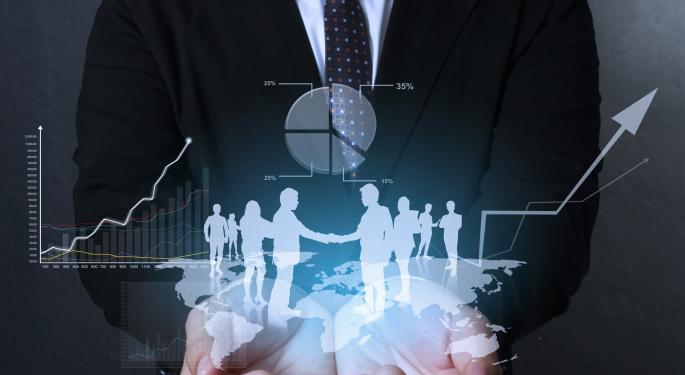 The Federal Reserves began to taper is asset purchase program last month by lowering it from $85 billion to $75 billion per month.
Many thought this was a sign that the employment situation in the country was improving along with the economy.
Any hopes of that new jobs were on the rise were shattered this morning with the December employment report. The nonfarm payrolls increased by a disappointing 74,000, well below the 197,000 estimate.
See also: How to Trade Unemployment With Low Defined Risk
There are a few numbers that must be explained for the average American because the media and more specifically the government will put on their own spin.
Unemployment Rate
The unemployment rate fell from 7.0 percent to 6.7 percent, a much better number than experts had predicted. In the past most people would look at this number and be very happy and believe the $4 trillion in QE money is working. Unfortunately that cannot be further from the truth.
The reason the unemployment rate fell to its lowest level since October 2008 is not because of the 74,000 jobs created, but because of the 347,000 Americans that left the workforce. The government does not consider Americans that gave up looking for work as unemployed, thus skewing the number.
Labor Force Participation Rate
The most important number in the entire report is the labor force participation rate, which measures the percentage of Americans working or actively looking for a job. In December the number fell to 62.8 percent from 63.0 percent to the lowest level in 36 years. This is about as troubling as it can get for the U.S. jobs market.
Look at the Trend
The average payroll gain for the fourth quarter was 172,000 jobs per month versus the 2013 average of 182,000 jobs. The trend should be the opposite. This far into a recovery the jobs created per month should be picking up at a rapid pace, but that is not the case.
The Fed and the Markets
Both stocks and bonds are higher after the jobs report hit the wire. Bonds are rallying because the thinking is that the Fed must slow their taper plans immediately until the employment situation improves in the country.
As far as stocks, they are up for the same reason. The "easy money" provided by the Fed appears to be here for the foreseeable future due to the poor jobs number and that is good for companies and the stock market. Low interest rates and the asset purchase program make stocks the best game in town.
Posted-In: employment nonfarmNews Bonds Econ #s Markets Best of Benzinga
View Comments and Join the Discussion!