Market Wrap for Tuesday, July 23: Stocks Close Mixed as Investors Focus on Earnings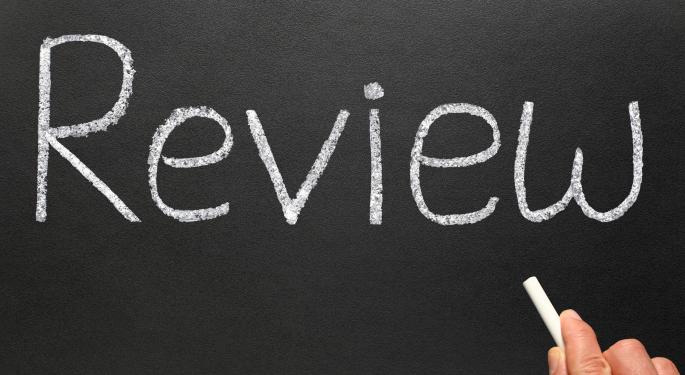 The stock market meandered for much of Tuesday's trading session and some late-day selling sent the S&P 500 and Nasdaq out with losses.
The Dow Jones Industrial Average, however, posted a small gain. Energy prices continued to rise on the day and gold followed up on Monday's big gains with another positive close. Both the U.S. Dollar and U.S. Treasuries finished the day with moderate losses.
It was a light day on the economic front, and investors are primarily focused on a spate of earnings reports which have already been released this week.
After the close, Wall Street will be keeping a close eye on results from Apple (NASDAQ: AAPL). A big move in the stock in the wake of the company's third-quarter report may determine the direction of the Nasdaq on Wednesday.
Major Averages
The Dow Jones Industrial Average rose 22 points, or 0.14 percent, to finish at 15,568.
The S&P 500 lost 3 points, or 0.19 percent, to close at 1,692.
The Nasdaq shed 21 points, or 0.59 percent, to 3,579.
Commodities
Crude oil prices were up slightly on Tuesday. Near the close, NYMEX crude futures had climbed 0.30 percent to $107.26 while Brent contracts were higher by 0.32 percent to $108.50. Natural gas rose 1.60 percent on the day to $3.74.
Precious metals were mixed on the session. COMEX gold futures added 0.40 percent to $1,342.60 while silver lost 0.56 percent to $20.40. Copper contracts rose 0.91 percent to $3.2140.
The grains complex was largely lower on Tuesday. At last check, corn futures were down 2.51 percent while wheat had shed 0.91 percent. Movers in soft commodities included orange juice and lumber. Both orange juice and lumber contracts lost a little less than 3 percent on the session.
Bonds
Bonds were moderately lower on the trading session. Near the close, the iShares Barclays 20+ Year Treasury Bond ETF (NYSE: TLT) had lost 0.53 percent to $108.78.
Yields were as follows on Tuesday afternoon: The 2-Year Note was yielding 0.31 percent while the 5-Year Note yield was sitting at 1.31 percent. The 10-Year Note and 30-Year Bond yield were 2.51 percent and 3.58 percent, respectively.
Currencies
The U.S. Dollar fell on the day. At last check, the PowerShares DB US Dollar Index Bullish ETF (NYSE: UUP), which tracks the performance of the greenback versus a basket of foreign currencies, was down 0.31 percent to $22.19.
The closely watched EUR/USD pair was last trading up 0.33 percent to $1.3233. Other movers included the USD/CAD, which fell 0.53 percent and the AUD/USD, which rose 0.56 percent.
Volatility and Volume
The CBOE Volatility Index (VIX) climbed on Tuesday as investors looked to buy protection in the options market with the VIX sitting at the low-end of its 52-week range. The widely watched barometer of volatility expectations added almost 5 percent to 12.87.
Volume remained very light despite the release of dozens of corporate earnings reports prior to the opening bell. Only around 65 million SPDR S&P 500 ETF (NYSE: SPY) shares traded hands compared to a 3-month daily average of 137 million.
Related: Mac sales plummet in June.
Stock Movers
Sourcefire (NASDAQ: FIRE) had risen almost 28 percent on the day after Cisco (NASDAQ: CSCO) agreed to buy the company for $2.7 billion.
CapitalSource (NYSE: CSE) added around 21 percent on Tuesday after the company agreed to merge with PacWest Bancorp (NASDAQ: PACW). Shares of PacWest had added around 7 percent on the news in late trade.
MGIC Investment (NYSE: MTG) had risen around 10 percent near the close after the company's fiscal second-quarter earnings results.
Himax Technologies (NASDAQ: HIMX) rose another 9 percent on Tuesday. On Monday the stock surged on news that Google (NASDAQ: GOOG) has agreed to buy a stake in the company and has an option to acquire an even larger ownership position in Himax in the future.
Silver Spring Networks (NYSE: SSNI) had climbed around 11 percent near the close on heavier than usual volume. The reason for the move in the stock, however, was not readily apparent.
The Wendy's Company (NASDAQ: WEN) rose more than 8 percent on the session after the company swung to a profit for its fiscal second-quarter.
BioCryst Pharmaceuticals (NASDAQ: BCRX) was trading up 19 percent late in the day in a continuation of a rally which started on Monday in the wake of positive drug data.
Allegiant Travel (NASDAQ: ALGT) fell around 11 percent after the company's second-quarter financial results failed to meet Wall Street expectations.
STMicroelectronics (NYSE: STM) fell roughly 10 percent on the session after the company's fiscal second-quarter earnings release.
Penn National Gaming (NASDAQ: PENN) fell around 7 percent after reporting a second-quarter loss and slashing its full-year outlook.
Domino's Pizza (NYSE: DPZ) was trading down nearly 7 percent near the closing bell after its second-quarter earnings results. The stock declined throughout the day after opening slightly higher.
Netflix(NASDAQ: NFLX) was trading down more than 4 percent near the close after the company's fiscal second-quarter financial results. Although the company's subscriber growth in the period was at the midpoint of its guidance range, investors had been anticipating more upside in customer subscriptions.
Lexicon Pharmaceuticals (NASDAQ: LXRX) lost almost 8 percent on Tuesday, although volume was lighter than normal. The company will report its Q2 financial results on July 30 after the market close.
Posted-In: Earnings M&A News Bonds Broad U.S. Equity ETFs Guidance Emerging Markets Futures Best of Benzinga
View Comments and Join the Discussion!