Market Wrap for Friday, June 21: Stocks Stabilize After Thursday's Plunge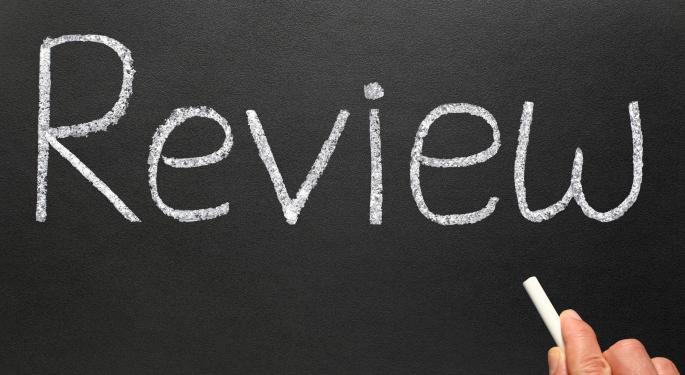 The U.S. stock market stabilized on Friday after the Dow plunged the most in 2013 on Thursday.
The catalyst for yesterday's sell-off centered on expectations that the Federal Reserve will begin tapering its bond-buying program at the September FOMC meeting. Concerns about the end of the current QE program caused stocks, bonds, and commodities to fall sharply, with the Dow shedding more than 300 points.
On Friday, the market was relatively calm, with the Dow and S&P recording small gains and the Nasdaq recording a small loss. Treasury prices, however, continued to plummet, triggering a rise in yields.
Major Averages
The Dow Jones Industrial Average rose 43 points, or 0.29 percent, to 14,801.
The S&P 500 added 4 points, or 0.27 percent, to just below 1,593.
The Nasdaq lost 7 points, or 0.22 percent, to 3,357.
Commodities
Energy prices were lower again on Friday. Heading into the closing bell, NYMEX crude futures were trading down 1.30 percent to $93.90. Brent crude contracts were down 1.17 percent to $100.95. Natural gas fell 2.37 percent on the day and was last trading at $3.79.
Precious metals stabilized after plunging on Thursday. Late in the day, COMEX gold futures were up 0.68 percent to $1,294.90. Silver contracts were trading up 0.89 percent to $20.00. Copper added better than 1 percent on the session and was last trading at $3.1075.
In the grains complex, both corn and wheat fell on the day. Corn futures were last down 0.76 percent while wheat lost 0.39 percent. Movers in soft commodities included sugar and lumber. Sugar contracts rose 1.62 percent while lumber was up 1.21 percent.
Bonds
Treasury prices continued to get hammered on Friday, pushing up yields. Near the close, the iShares Barclays 20+ Year Treasury Bond ETF (NYSE: TLT) was down 1.25 percent to $108.89.
The 2-Year Note was last yielding 0.36 percent. The yield on the 5-Year Note was 1.40 percent. The 10-Year Note and 30-Year Bond were yielding 2.50 percent and 3.56 percent, respectively.
Currencies
The U.S. Dollar rose for the third day in a row. Near the close of equities, the PowerShares DB US Dollar Index Bullish ETF (NYSE: UUP), which tracks the performance of the greenback versus a basket of foreign currencies, was up 0.59 percent to $22.32.
The closely watched EUR/USD pair was last down 0.42 percent to $1.3140. Other movers on the session included the USD/CAD, which rose 0.62 percent, and the AUD/USD, which was up 0.77 percent.
Volatility and Volume
After surging on Thursday, the VIX retraced some of its gains on Friday. Late in the day, the widely watched measure of volatility expectations was down around 9 percent to 18.67.
Volume was heavy again on Friday. Around 233 million SPDR S&P 500 ETF (NYSE: SPY) shares traded hands compared to a 3-month daily average of 137 million.
Stock Movers
Spreadtrum Communications (NASDAQ: SPRD) rose nearly 17 percent on Friday after the company received a $28.50 per ADS cash offer from Tsinghua Unigroup Ltd.
OSI Systems (NASDAQ: OSIS) jumped nearly 15 percent intra-day after the company reached a favorable agreement with the Department of Homeland Security and entered into an administrative agreement.
Theravance (NASDAQ: THRX) jumped more than 10 percent on Friday after the Daily Mail reported on takeover speculation surrounding the company.
Oracle (NASDAQ: ORCL) fell more than 9 percent after the company's fiscal fourth-quarter earnings results missed analysts' consensus estimates.
Shares of Lumber Liquidators (NYSE: LL) fell almost 7 percent on the day after breaking through its 50-day moving average on heavy volume.
Idenix Pharmaceuticals (NASDAQ: IDIX) lost around 29 percent after the company said that it has received verbal communication from the FDA requesting additional preclinical safety data for IDX20963, a leading uridine nucleotide prodrug candidate.
Posted-In: Earnings News Bonds Broad U.S. Equity ETFs Guidance Futures Commodities Currency ETFs Best of Benzinga
View Comments and Join the Discussion!