Bond Yields Could Be Signaling Global Economy in for a Hard Landing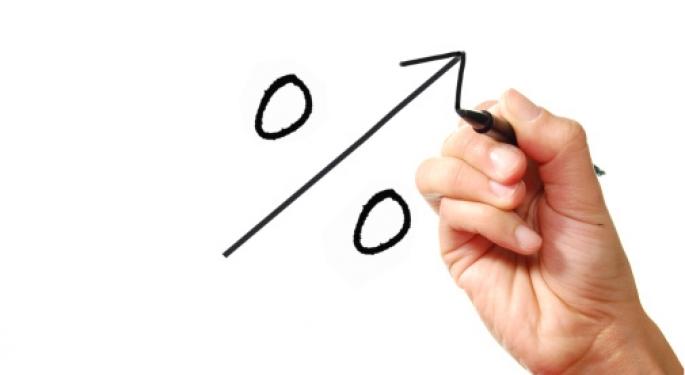 By George Leong
We are seeing some signs of selling in the global markets.
In Japan, the overblown Nikkei 225 retrenched 1.45% last Tuesday after traders were disappointed that the Bank of Japan (BOJ) failed to offer up new stimulus. Sound familiar?
Just like in the U.S., the economic renewal and surge in Japanese stocks is being driven by the availability of easy money—and traders want more of it. The BOJ's non-move to inject more stimulus clearly supports my view that the stock market is dependent on easy money.
On this side of the Pacific, there's concern the Federal Reserve may begin to reduce its bond buying as early as after next week's Federal Open Market Committee (FOMC) meeting. Of course, I doubt that will happen, given that the unemployment rate increased to 7.6% in May and jobs creation remains tepid.
As long as the Fed pumps money into the system, the stock market will edge up higher. But we all know that the easy money will inevitably come to an end and that bond yields will rise.
You can already see it in the current action of the bond market, where bond yields across the board have been inching higher on the speculation of reduced stimulus.
The speculation is driving up bond yields, raising 30-year bonds to 3.427% last Tuesday.
Bond yields on the 10-year U.S. government bond jumped upward to 2.24% last Tuesday, which is up 68 basis points year-over-year—including a whopping 37 basis points in a month. (Source: "Rates & Bonds," Bloomberg, last accessed June 12, 2013.)
The chart for the 10-Year U.S. Treasury yield is featured below:
Chart courtesy of www.StockCharts.com
In fact, bond yields across the world are ratcheting higher, with the exception of the distressed countries that compose the PIGS—Portugal, Italy, Greece, and Spain. The 10-year bond in Greece is yielding 10.27%, while Portugal is offering 6.14%, Spain 4.58%, and Italy 4.30%, as of last Tuesday. Of course, if you invest, there's a chance you will not get all of your money back.
In Japan, the 10-year yield is a mere 0.88%, which is clearly why Japanese stocks have been flying high for the past six months. There is simply no viable alternative in bonds at this time.
The reality is that a rise in global bond yields must be carefully monitored as additional increases will drive capital away from equities and into bonds. I would watch for this possibility and be careful.
The world's central banks cannot go on printing money indefinitely. I know stock traders want this party to go on forever, but just like the Great Gatsby showed us, every party eventually comes to an end.
This article Bond Yields Could Be Signaling Global Economy in for a Hard Landing is originally published at Investment Contrarians
The following article is from one of our external contributors. It does not represent the opinion of Benzinga and has not been edited.
Posted-In: Bonds Economics Markets Trading Ideas
View Comments and Join the Discussion!