Cyprus Reaches a Deal With Troika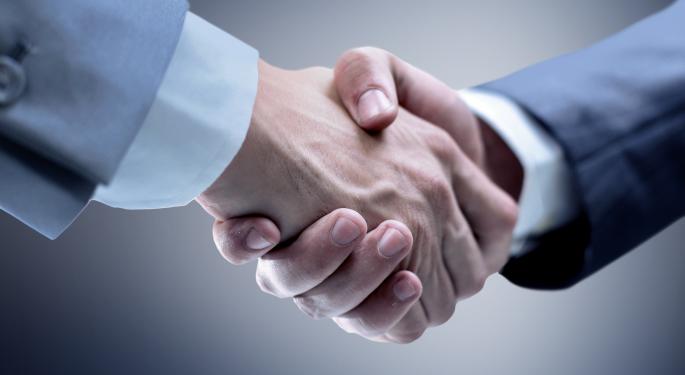 Late Sunday, Cyprus reached a deal with the Troika of creditors made up of the EU, the ECB and the IMF. In the deal, small deposits (mainly those of smaller, domestic savers) would be protected and the nation's banking sector would be drastically reformed.
The draft proposal calls for Cyprus to wind down its second-largest bank, Popular Bank of Cyprus, which is also known as Laiki Bank, and shift the deposits below 100 thousand euros from this bank to the largest bank, Bank of Cyprus, creating a "good bank." Deposits greater than 100 thousand euros will be frozen and used to resolve debts.
The key issues that took all day Sunday to hash out were how Cyprus was going to raise the 5.8 billion euros from its banking sector to fund the bailout and how to restructure the banks. Now, as the Cypriot banks are set to sell Greek operations to Greek banks, and along with the frozen assets which can be used as collateral, Cyprus appears to have reached this target.
Over the weekend, Cypriot citizens lined up at ATMs to withdraw cash as the Central Bank of Cyprus put in place capital controls. As of Sunday, citizens could only withdraw 100 euros per day and these capital controls will remain in place until the bailout is implemented.
French Finance Minister Pierre Moscovici was harshly critical of Cyprus in his comments after the leaders reached a deal. He blamed the island's offshore business model for Cyprus' problems, not the EU's dealings with Greece crippling its banking sector. "To all those who say that we are strangling an entire people... Cyprus is a casino economy that was on the brink of bankruptcy."
A deal needed to be reached by Monday as the European Central Bank announced that it would cut off emergency liquidity provisions for Cyprus after the close of business the same day. Thus, the banks surely would have collapsed and capital controls would have failed, creating the nightmare scenario that many feared in the U.S. in 2008 when the banking sector collapsed. Many feared Cyprus was going to be the first nation to leave the euro also.
Interestingly, the Cypriot Parliament does not get to vote on this agreement. This agreement was made by President Nicos Anastasiades with the Troika of lenders and truly only faces the approval of Eurozone finance ministers. Some are also reporting that the deal may require the approval of the Bundestag, the German Parliament.
Posted-In: News Bonds Futures Previews Forex Events Global Econ #s Best of Benzinga
View Comments and Join the Discussion!