Italian Elections Leave Investors Scrambling for the Exits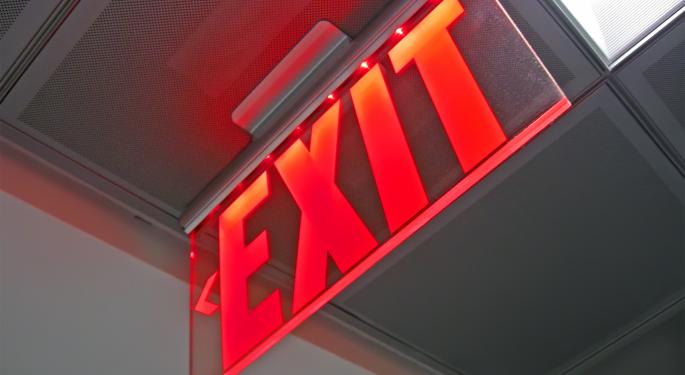 Over the last 24 hours since Italian polls have closed, election results have filtered out of the Mediterranean nation.
At first glance, initial media polls showed that pro-austerity leader Pierre Luigi Bersani had a strong lead in the lower house of Parliament and could even win a majority in the Senate. However, these hopes were later dashed.
As the ballots were counted, it became more and more clear that Italy could go the way of Greece back in May. Investors may recall how no major party in Greece was able to form a majority coalition to elect a government, leading the country to a second round of elections that successfully elected a pro-austerity regime.
Italy now faces a similar fate. Bersani was able to win a clear majority in the lower house of parliament and should control that branch of the legislature for now.
However, both opposition leader Silvio Berlusconi and the party of anti-establishment leader Beppe Grillo won enough votes to ensure that Bersani cannot create a majority on his own in the Senate.
Berlusconi has admitted he would be willing to work with Bersani in the Senate to create a majority coalition that could trump the anti-establishment Five Star Movement.
However, political analysts speculate that what this coalition will push to achieve is an election reform bill. Then, they will call for new elections after essentially rigging the system to block out the Five Star Movement.
This is not the worst outcome for Italy because it could still lead to a Bersani victory in the end, similar to the story that played out in Greece. However, unlike Greece, where the second round of elections happened just weeks after the first, analysts expect the Italian process to take months.
Some speculate it could be as much as six months before a fully functioning government in Italy is in power. In this scenario, Mario Monti and his technocratic government would stay in place to weather the storm.
This outcome is not the worst outcome that was possible from the election but it is clearly not ideal. Ideally, Bersani would have won a clear majority in both houses of parliament and created a pro-austerity government that worked to continue Monti's economic reforms. This is still possible, but now Italy faces months of political gridlock before any outcome is known.
Gridlock is bad for any economy, as gridlock hurts the confidence of consumers and businesses alike. Consumer spending slows; corporate investment slows; hiring grinds to a halt; businesses and consumers alike watch and wait for a clear outcome to the gridlock.
With Italy already in a recession and with unemployment already north of 11 percent, this is far from ideal.
If, and this is a big if, Berlusconi decides to form a fully functioning coalition government with Bersani, it would be a stark change from his rhetoric. However, it would also mark a landslide shift in the politics and would restore some sense of order to Italian politics.
Thus, the next few weeks and months are key from here.
View Comments and Join the Discussion!
Posted-In: News Bonds Previews Politics Forex Events Global Econ #s Best of Benzinga