Non-Farm Payrolls Drop in January, Unemployment Rate Rises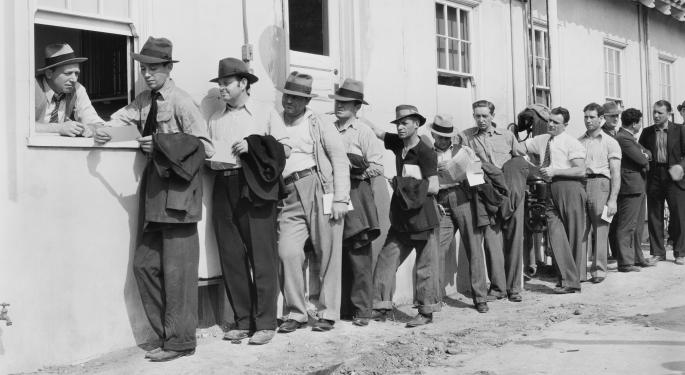 Non-Farm Payrolls in January fell to 157,000 from an upwardly revised 196,000 in December, according the Bureau of Labor Statistics. Economists had been looking for a reading of 160,000 in January.
Private payrolls, those jobs of the private sector excluding the government, rose 166,000 from an upwardly revised 202,000 in December and than estimates of 185,000 private sector jobs added.
Employment growth was strong in .January in mining, with the economy adding 5,900 mining jobs, contracting, with contractors gaining 26,200 jobs, retail, adding 32,600 jobs, and health care, adding 22,800 jobs.
However, the growth was weighed against weakness in couriers and messengers, which saw payrolls decline 18,500 in January, and the government, which shed 9,000 jobs in January.
Also in January, the Unemployment Rate rose to 7.9 percent from 7.8 percent in December. Economists surveyed by Bloomberg were looking for a reading of 7.7 percent. The labor force participation rate, sometimes responsible for fluctuations in the unemployment rate, was flat at 63.6 percent, where it has been since November.
There were many revisions in the report which saw payrolls data for previous months revised sharply. The Bureau of Labor Statistics released this note in the press release: "Establishment survey data have been revised as a result of the annual benchmarking process and the updating of seasonal adjustment factors. Also, household survey data for January 2013 reflect updated population estimates."
Notably, the revisions for March, April, June, November, and December showed that the economy gained at least an additional 40,000 jobs in those months than previous months.
In fact, November payrolls were revised higher by a whopping 86,000 jobs to 247,000 jobs added from 161,000 originally estimated. July and August each saw payrolls revised lower by 28,000 and 27,000 jobs respectively. The full revisions for 2012 can be seen in the chart below.
Also, the unemployment rate for teenagers aged 16-19 was 23.45 percent in January, down from 23.54 percent in December despite a large increase in the labor force for this age group.
In addition, a positive sign for the economy came in the form of the percentage of employees working multiple jobs for economic reasons. This measure declined for the second consecutive month to 4.8 percent from 4.9 percent in December.
Average weekly hours worked in January was flat from December at 34.4 hours and average weekly earnings rose to $818.03 from $816.66 in December, a gain of .16 percent. For private payrolls, average hours worked increased 0.1 percent after rising 0.2 percent in December. Average weekly earnings for private payrolls also rose in January by 0.4 percent after rising 0.5 percent in December.
Markets inched higher on the news, with S&P 500 futures extending earlier gains to 1,501.20, a gain of 7.9 points or 0.5 percent. NASDAQ futures also edged higher by 0.6 percent to 2,741.25. The euro regained the highs from earlier this morning on the release, rallying to 1.3667 and the yen gained slightly against the dollar but remained weaker on the session at 92.06 from earlier highs near 92.15.
Gold extended gains on the news with front month futures rising 0.65 percent to $16,73.00 per ounce. Silver futures rallied in tandem to $31.76 per ounce, a gain of 1.34 percent. WTI oil declined slightly and Brent crude rallied higher by 0.68 percent following the attack on the U.S. embassy in Ankara. The U.S. 10-year bond yield declined 1 basis point to 1.96 percent.
Stock chart: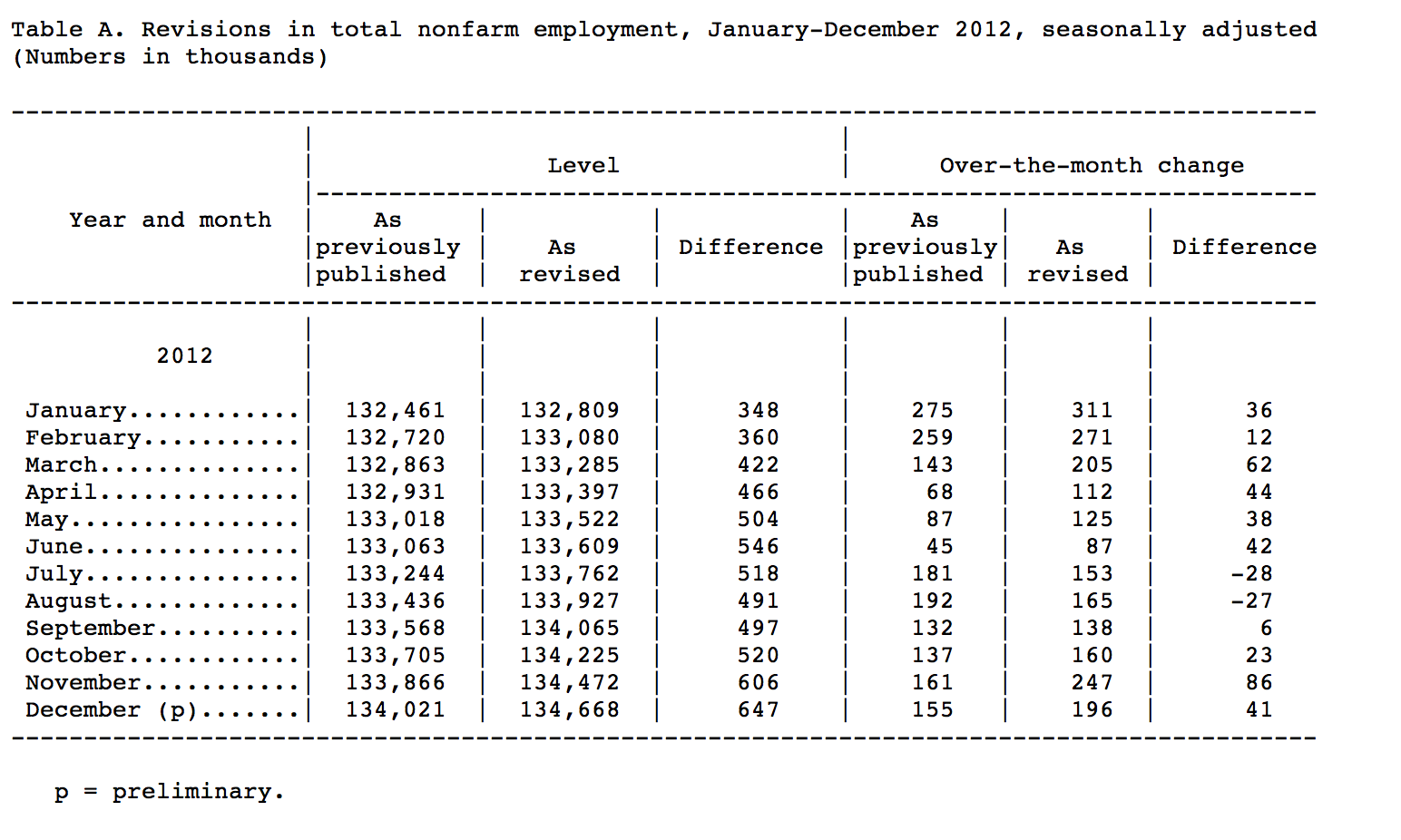 Posted-In: News Bonds Futures Commodities Forex Events Global Econ #s Best of Benzinga
View Comments and Join the Discussion!