Major Averages Record Small Losses to Start Week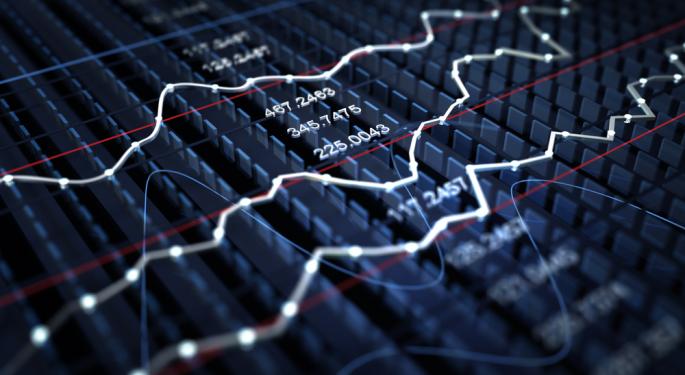 The U.S. stock market recorded modest losses to start the week on Monday.
It was a quiet day with light trading volume and no major economic releases. After kicking off the New Year with a significant rally in the wake of an agreement to avert the fiscal cliff, investors were content to either sit tight or lock in some profits. Among the day's major news stories was a $10 billion settlement between Bank of America (NYSE: BAC) and Fannie Mae to resolve faulty mortgage sales.
Debt Ceiling
The next big fight in Washington D.C. will be over the debt ceiling which was officially hit on December 31. If the debt limit is not raised again, the Treasury Department may not be able to finance the government by as early as mid-February. Republicans will be pushing for spending cuts in order to reach an agreement with Congressional Democrats that will raise the debt limit. The wrangling on Capitol Hill will be watched closely by Wall Street investors as a deal could have implications for the country's credit rating as well as interest rates.
Earnings Season Kicks Off
Earnings season kicks off this week with reports from Monsanto (NYSE: MON) and Alcoa (NYSE: AA) on Tuesday. The stock market enjoyed a strong 2012 and the S&P 500 has already risen around 2.50 percent in 2013. For the rally to continue, investors will want to see that the economy is still supporting strong corporate sales and earnings. Over the course of the next several weeks, most of the world's largest companies will be sharing their quarterly financial results with Wall Street.
Major Averages
All of the major averages closed Monday's session with losses. The Dow Jones Industrial Average fell 51 points to close at 13,384. The S&P 500 shed a little less than 5 points, or 0.31 percent, to close the day just below 1,462. The best performer on Monday was the NASDAQ composite index which lost just 0.09 percent and is already up nearly 3 percent in 2013.
Currencies
The U.S. dollar was weaker on the session versus a basket of foreign currencies. Dollar index futures lost around 0.33 percent. The closely watched EUR/USD pair was last trading down around 0.24 percent to $1.3185 as the euro currency was even weaker than the greenback on the day.
The U.S. dollar jumped sharply against the Japanese Yen, notching a gain of around 0.61 percent. Other notable currency movers included strength in both the Canadian and Australian dollar versus the greenback. The USD/CAD fell 0.67 percent while the AUD/USD rose more than 1 percent.
Commodities
Crude oil prices were slightly higher to start the week. NYMEX crude futures, the U.S. benchmark, were last up around 0.14 percent to $93.22 while Brent crude contracts rose 0.23 percent to $111.58. Natural gas fell on the day, losing 0.61 percent to $3.27 at last check.
Precious metals were mixed on the session with gold falling very slightly and silver futures rising a little less than a percent. At last check, gold was sitting at $1,648.50 and silver was continuing to hold above $30 at $30.20.
In the agricultural complex, both corn and wheat recorded small gains on the day while soybeans climbed better than 1.50 percent. Among soft commodities, the only loser was orange juice concentrate contracts trading on the ICE exchange. Cocoa and coffee both rose better than 2 percent.
Bonds
Treasury prices were largely unchanged. The iShares Barclays 20+ Year Treasury Bond ETF (NYSE: TLT) closed up 0.03 percent to $118.44. Yields did not budge across the curve, with 10-Year Note and 30-Year Bond yields remaining at 1.90 percent and 3.10 percent, respectively.
Volatility and Volume
The VIX was just slightly lower on Monday after falling 39 percent last week. The plunge included a two-day record loss of 35 percent for the CBOE Volatility index. The VIX ended Monday at 13.78.
Volume was very light on the session with only around 95 million SPDR S&P 500 ETF (NYSE: SPY) shares trading hands compared to a 3-month daily average of 141 million.
Stock Movers
Small-cap biotech stock Peregrine Pharmaceuticals (NASDAQ: PPHM) surged 80 percent on the session after an update from the company about data problems in a review of its lead cancer drug. The data problems were not as severe as had been previously feared, sending the stock soaring.
Shares of health technology company Illumina (NASDAQ: ILMN) fell 7 percent on the day after agreeing to acquire privately held Verinata Health in a deal valued up to $450 million.
Nationstar Mortgage (NYSE: NSM) rose almost 17 percent after saying that it will buy $215 billion in residential mortgage servicing rights from Bank of America.
Other notable stocks that posted strong gains on Monday included Netflix (NASDAQ: NFLX), which was up 3.36 percent, Amazon.com (NASDAQ: AMZN), up 3.60 percent and Celgene (NASDAQ: CELG), which added almost 4.50 percent.
Posted-In: M&A News Bonds Broad U.S. Equity ETFs Futures Commodities Currency ETFs Forex Best of Benzinga
View Comments and Join the Discussion!