Vanguard Trims Fees on Sector ETFs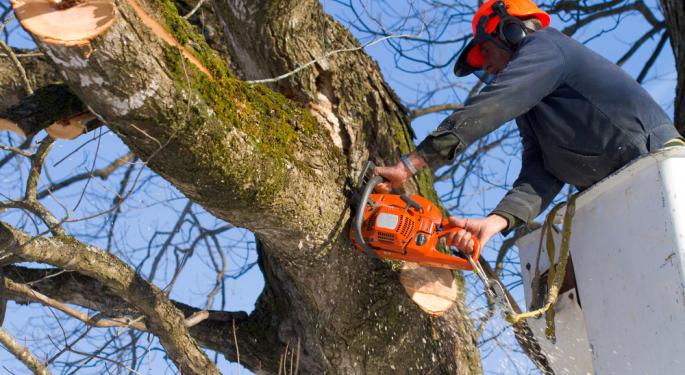 On the heels of a pre-Christmas announcement that saw the firm, lower fees on a variety of bond and broader market equity ETFs, Vanguard said today it will lower fees on its 10 sector ETFs. The news is significant because prior to today, State Street's (NYSE: STT) State Street Global Advisors unit, the second-largest U.S. ETF sponsor, had the lowest fees on major U.S.-focused sector ETFs.
For example, funds such as the Consumer Staples Select Sector SPDR (NYSE: XLP) and the Technology Select Sector SPDR (NYSE: XLK) feature expense ratios of 0.18%, which had made the select sector SPDRs ETFs cheaper than their Vanguard equivalents.
Vanguard, the third-largest U.S. ETF issuer, can now wear the crown as the major issuer with lowest-cost sector funds.
The Vanguard Consumer Discretionary ETF (NYSE: VCR), the Vanguard Energy ETF (NYSE: VDE), the Vanguard Consumer Staples ETF (NYSE: VDC), the Vanguard Materials ETF (NYSE: VAW) and the Vanguard Utilities ETF (NYSE: VPU) have all seen annual expenses lowered to 0.14 percent from 0.19 percent.
The same fee reductions also apply to the Vanguard Health Care ETF (NYSE: VHT), the Vanguard Industrials ETF (NYSE: VIS), the Vanguard Information Technology ETF (NYSE: VGT) and the Vanguard Telecom Services ETF (NYSE: VOX).
Pennsylvania-based Vanguard did lower the expense ratio on the Vanguard Financials ETF (NYSE: VFH) to 0.19 percent from 0.23 percent, but the Financial Services Select Sector SPDR (NYSE: XLF) is slightly cheaper at 0.18 percent per year. The firm also said it reduced the fees on the Vanguard Extended Duration Treasury Index ETF (NYSE: EDV) to 0.12 percent from 0.13 percent. All of the changes take effect immediately.
Vanguard continued to emphasize that it is unique corporate structure allows to deliver cost-saving to investors.
"For Vanguard, our unique client-owned corporate structure is what drives the low costs of our funds.Since we area mutually owned firm, low costs are an outcome that is directly tied to how much it costs us to manage our funds. Economies of scale and a focus on keeping operating costs low have resulted in a long track record of Vanguard lowering costs across the board," the firm said in a statement.
Last week, Vanguard announced fee cuts on 11 of its ETFs, including the Vanguard Long-Term Government Bond ETF (NASDAQ: VGLT) and the Vanguard Russell 2000 Index ETF (NASDAQ: VTWO).
For more on ETFs, click here.
View Comments and Join the Discussion!
Posted-In: Long Ideas News Sector ETFs Bonds Short Ideas Hot Intraday Update Markets Best of Benzinga