Benzinga Market Primer, Monday, December 24: Christmas Eve Edition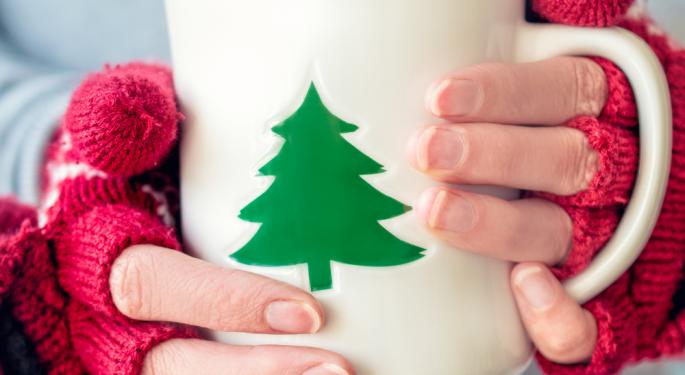 Futures Drop Fiscal Cliff Fears
U.S. equity futures dropped in thin pre-market trade ahead of the half trading day as leaders failed to reach an agreement on the U.S. budget situation. It now appears likely that the U.S. will go over the Fiscal Cliff in some capacity but leaders still seem determined to reach a deal after the holidays.
Top News
In other news around the markets:


China has launched a new round of measures to help decrease income disparity in the country. The government will give increased subsidies and land protections to farmers in rural areas in hopes of boosting incomes in those parts of the country.

The world's largest sovereign wealth fund, the Norwegian Government Pension Fund Global, is set to take a huge bet on the U.S. property market by investing in U.S. real estate. The move comes after the $682 billion fund had been investing in European sovereign debt for the past two years.

Italian Prime Minister Mario Monti has not ruled out a return to politics in the upcoming elections, stating that if the people wanted him and supported the economic reforms then he would run again.

S&P 500 futures fell 6.25 points to 1,419.75, where they have been essentially since the Asian open.

The EUR/USD was higher at 1.3212.

Spanish 10-year government bond yields rose to 5.267 percent.

Italian 10-year government bond yields rose to 4.479 percent.

Gold rose 0.16 percent to $1,662.40 per ounce after dropping recently on rumors of John Paulson being forced to sell large positions from his gold fund to cover redemptions.
Asian Markets
Asian shares were mostly higher overnight with most regional indices rising and Japanese shares lagging. The Japanese Nikkei Index fell 0.99 percent while the Shanghai Composite rose 0.27 percent and the Hang Seng Index rose 0.16 percent. Also, the Korean kospi rose 0.07 percent and Australian shares rose 0.25 percent.
European Markets
European shares were mostly lower in early trade in very thin volume. The Spanish Ibex Index fell 0.4 percent and the Italian MIB Index was nearly flat on the session. Meanwhile, the German DAX fell 0.47 percent and the French CAC declined 0.17 percent while U.K. shares rose 0.22 percent.
Commodities
Commodities were mixed overnight with energy futures showing notable weakness. WTI Crude futures fell 0.02 percent to $88.63 per barrel and Brent Crude futures dropped 0.25 percent to $108.70 per barrel. Copper futures were also weaker, declining 0.25 percent to $355.80 per pound and now copper has declined nearly $15 in the past two weeks or so. Gold was higher and silver futures rose 0.19 percent to $30.26.
Currencies
Currency markets showed a slight risk-on bias in thin trade overnight as the dollar and yen weakened and the euro rose. The EUR/USD was higher at 1.3213 and the dollar rose against the yen to 84.44. Overall, the Dollar Index fell 0.21 percent on weakness against the euro, the Swiss franc, and the Swedish krone. Also, the Australian dollar rose against the greenback overnight but has sold off over the past five hours or so after putting in an intra-day double-top.
Pre-Market Movers
Stocks moving in the pre-market included:


Apple (NASDAQ: AAPL) shares rose 0.32 percent pre-market even as investors fret over increased competition in the tablet market in 2013.

Bank of America (NYSE: BAC) shares fell 0.8 percent pre-market as politicians seem ready to let the U.S. go over the Fiscal Cliff, which would severely hurt the banking industry.
Earnings
No notable companies are expected to report earnings Monday.
Economics
There is no significant economic data to be released as the trading day is a half day and is in advance of the Christmas holiday.
Good luck and good trading.
Posted-In: Earnings News Bonds Guidance Dividends Futures Technicals Commodities Best of Benzinga
View Comments and Join the Discussion!