Benzinga Market Primer, Tuesday September 18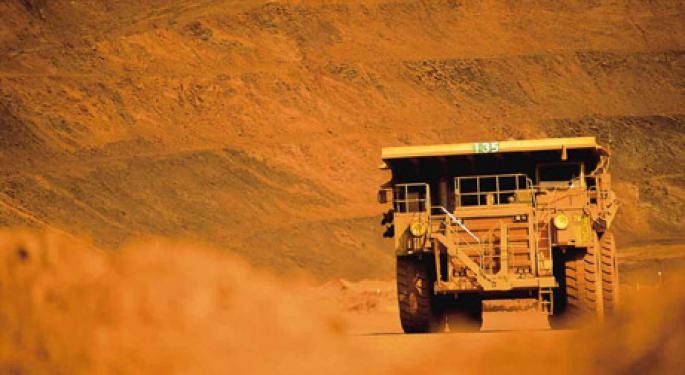 U.S. equity futures slipped in early trade Tuesday as fears over the finances of Spain once again dominated the markets. Rising bond yields for Spain may force it into a bailout, allowing ECB President Mario Draghi to launch his new plan and purchase Spanish bonds to keep yields lower. Also, investors have become increasingly worried over the relations between China and Japan as the two nations continue to dispute the territorial control of islands in the South China Sea. At stake is a trade relationship of more than $340 billion.
In other news around the markets:


Spain sold 4.6 billion euros of 12-month bills at 2.835 percent, lower than the previous auction's 3.07 percent.

Multiple measures of British inflation released overnight pointed to an economy that continued to slow in the past month, and house price gains also slowed. Investors may be expecting the Bank of England to do more at its next policy meeting, either by cutting rates or increasing the size of its Quantitative Easing program.

The German Zew Economic Sentiment Index, a survey with strong correlation to growth metrics, rose faster than economists estimated, rising to -18.2 from -25.5 prior and better than economist estimates of -19.0.

Dole Foods (NYSE: DOLE) rose 9.49 percent in the pre-market as the company announced it is selling an Asian business to Itochu for $1.69 billion.

S&P 500 futures fell 2.8 points to 1,451.20.

The EUR/USD fell to 1.3068.

Spanish 10-year government bond yields fell to 5.935 percent after rising as high as 6.056 percent.

Italian 10-year government bond yields fell to 5.084 percent after rising as high as 5.169 percent.

Gold slipped 0.68 percent to $1,758.60.
Overnight, Asian shares traded lower save for the Korean Kospi, which rose 0.13 percent. However, the Japanese Nikkei fell 0.39 percent and the Shanghai Composite Index fell 0.91 percent as the dispute between the two nations heats up. Japanese automakers, such as Toyota (NYSE: TM), have even began shutting down factories in China in fear of escalating tensions. The Hang Seng Index fell 0.27 percent and Australian shares slid 0.18 percent after the Royal Bank of Australia released minutes that were rather dovish. In Europe, shares were lower led by the periphery, as Italian shares dropped 2 percent and Spanish shares skidded 1.76 percent. Germany's DAX slipped 0.95 percent and the French CAC fell 1.07 percent.
Commodities continued to fall following the flash crash in oil prices yesterday that remains unexplained. Oil prices fell more than 3.0 percent in nearly one minute and other commodities dropped with oil. WTI Crude futures fell 0.4 percent to $96.23 per barrel and Brent Crude futures fell 0.18 percent to $113.58 per barrel. Copper futures were weak following the weakness in China, as the front month future fell 0.95 percent to $375.60 per pound. Gold fell and silver slid 0.6 percent to $34.16 per ounce.
Currencies continued the trend from yesterday of dollar strength as the Dollar Index rose 0.13 percent. The EUR/USD boosted the index as the pair fell 0.4 percent. The index rose even as the yen gained against the dollar, as the USD/JPY fell 0.1 percent to 78.60. The Aussie dollar was the notable weak currency, falling more than 0.5 percent against all major pairs, as the Royal Bank of Australia hinted that rate cuts could be coming in the future.
Movers in the pre-market included Dole Foods (NYSE: DOLE), which rose markedly on the asset sale. Apple (NASDAQ: AAPL) also rose in the pre-market, crossing the $700 mark by rising 0.34 percent. Advanced Micro Devices was notably weak in the pre-market, falling 4.49 percent. Cliff's Natural Resources (NYSE: CLF) was once again weak in the pre-market with shares slipping 2.86 percent.
In earnings, FedEx (NYSE: FDX) released fiscal first quarter earnings this morning, beating analyst estimates for sales and EPS, however the company slashed guidance for the next few quarters and shares fell.
On the economic front, same store sales data will be released at 7:45 am eastern and the President of the Chicago Fed Charles Evans is set to speak at 8:00 am. The Redbook is due out at 8:55 am and the Fed's Dudley and Lacker are set to speak later in the day. Also, the weekly crude inventory reports are due out after the close.
Good luck and good trading.
Posted-In: Earnings News Bonds Guidance Futures Commodities Previews Forex Best of Benzinga
View Comments and Join the Discussion!