Benzinga Market Primer, Friday August 24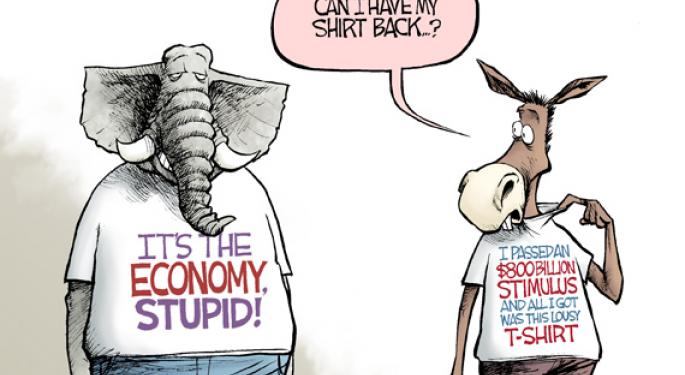 U.S. equity futures were flat in early Friday trading after a whip-saw of a week. Equity indexes in the U.S. moved higher and lower in large swings on hopes of further easing from the Federal Reserve. Thursday, the Fed's James Bullard said that the market was overpricing the chances of another round of quantitative easing only for Bill Gross of PIMCO to come out and say that the chances of QE3 are about 80 percent right now. All eyes are now on the Jackson Hole conference at the end of the month and the September FOMC meeting.
In other news around the markets:


Bloomberg is reporting that the ECB will await the German court ruling on the ESM on September 12 before launching any new stimulus measures. The ECB's September meeting is before this decision.

Chinabond magazine reports that Wang Yi of the PBOC believes that the bank does have room to cut the RRR further, contrary to reports released earlier this week.

Greek Prime Minister Antonis Samaras is expected to go ahead with sales of uninhabited islands to raise funds for the government.

U.K. second quarter GDP was revised higher to a 0.5 percent annualized contraction from the previous estimate of 0.8 percent contraction and beating economist estimates of a 0.6 percent contraction. The revision follows stronger than expected employment data released for the previous few months in the U.K.

Fitch says that a request for a bailout by Spain would not affect Spain's credit rating.

S&P 500 futures fell 1.9 points to 1,398.10.

EUR/USD lower at 1.2517.

Spanish 10-year bond yields rose to 6.405 percent.

Italian 10-year bond yields rose to 5.756 percent.

Gold fell 0.24 percent to $1,668.80.
Overnight, Asian shares were broadly lower on relaxed hopes of a new round of easing from global central banks. The Japanese Nikkei fell 1.17 percent and Chinese shares fell 0.99 percent. Also, Australian shares fell 0.79 percent and shares traded in Hong Kong fell 1.25 percent. European shares also traded lower, however less so. Again, weakness in the periphery was evident with Spanish shares falling 0.45 percent and Italian shares falling 0.65 percent. The German DAX fell 0.42 percent and the English FTSE fell 0.26 percent.
Commodities were mixed in early Friday trading as WTI Crude futures fell 0.48 percent to $95.81 per barrel and Brent Crude futures fell 0.4 percent to $114.55. However, natural gas futures rose 1.28 percent to $2.838 per million BTU. Copper futures fell 0.8 percent to $$347.05 per pound and silver futures fell 0.37 percent.
Currencies saw continued notable weakness in the Aussie dollar, as the currency fell against many other majors from multiple week highs reached a few weeks ago. The AUD/USD fell below 1.04 in overnight trading after breaching 1.06 recently. The EUR/AUD regained the 1.20 level after falling below 1.16 to all time lows just a few weeks ago. The dollar index was higher by 0.29 percent on broad strength against many of the basket members including the euro, the yen, and the pound.
Toll Brothers (NYSE: TOL) reported earnings that beat analyst expectations on Thursday. Only one notable company is expected to report earnings. Madison Square Garden (NASDAQ: MSG) is expected to report Q2 EPS of $0.20 Friday morning.
The economic calendar sees only durable goods orders due out at 8:30 am EST.
Good luck and good trading.
Posted-In: Earnings News Bonds Guidance Futures Commodities Previews Forex Best of Benzinga
View Comments and Join the Discussion!