Benzinga Market Primer, Monday August 20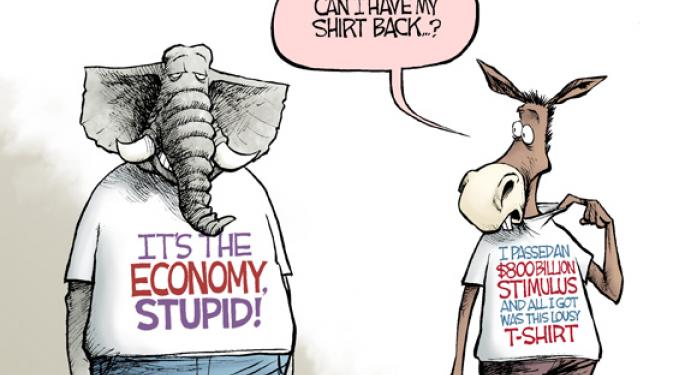 U.S. equity futures rose marginally in early Monday trade on hopes that a European Central Bank plan to contain peripheral bond yields would be outlined later this week in more detail. Also, fears of an imminent Greek default and exit from the Eurozone receded early Monday as Greece was able to repay a maturing bond to the ECB with a new bill issuance. Greece now can fund itself until it expects the next tranche of the bailout payments in September should it agree to a new round of budget cuts.
In other news around the markets:


Some economists believe that a Chinese hard-landing is now a self-fulfilling prophecy and expect a 2008/2009-esque drop in industrial production which would cripple the global economy. The Chinese drop in production of 2008/2009 caused millions to be laid off due to a decrease in exports.

Strategists at Goldman Sachs (NYSE: GS) have turned bullish on European equities that derive earnings from continental Europe, a stark departure from analyst and strategist consensus for months now. Goldman's foreign exchange team also notes that the EUR/USD pair tends to rise in environments where these stocks do well. Goldman is also going long on companies that derive large percentages of revenue from BRIC nations.

A Bloomberg survey released Friday indicates that gold investors are the most bullish on the yellow metal in six weeks as hedge fund investors George Soros and John Paulson, among others, added to positions in the SPDR Gold Trust (NYSE: GLD) in the previous quarter.

Spain is reported to be readying further tax hikes and pension cuts to close budget holes.

Italy's Banco Monti dei Pashci di Sienna, the world's oldest bank, may need a government bailout to bolster its capital base.

S&P 500 futures rose 1.5 points to 1,416.71.

EUR/USD rose to 1.23595.

The Spanish benchmark 10-year bond yield fell to 6.178 percent, down 26.5 basis points.

The Italian benchmark 10-year bond yield fell to 5.717 percent, down 6.9 basis points.

Gold flat at $1,619.30 per ounce.
Asian indexes fell overnight, however losses were not too large. The Nikkei Index in Japan did eke out a 0.09 percent gain overnight, however, Chinese shares measured by the Shanghai Composite Index and Australian shares measured by the ASX Index fell 0.38 percent and 0.13 percent respectively. In Europe, shares rose following the report of further detail of an ECB bond-stabilization program later this week. Spain's Ibex 35 Index rose 0.7 percent and Italy's MIB Index rose 0.77 percent on the news. The German DAX rose 0.39 percent and the French CAC Index rose 0.34 percent.
Commodities were largely higher in early Monday trading on the bullish sentiment emanating from Europe. WTI Crude futures rose 0.16 percent to $96.16 per barrel and Brent Crude futures rose 0.58 percent to $114.37 per barrel. Copper futures did fall, however, as the front month future fell 0.93 percent to $339.60 per pound. Gold futures were flat at $1,619.30 per ounce and silver futures rose 0.35 percent to $28.185 per ounce.
The dollar index fell 0.21 percent early Monday as investors sold the U.S. dollar should be on risk sentiment. The EUR/USD rose and the Japanese yen was weak, as the USD/JPY rose to 79.55. The EUR/AUD, which has become a benchmark for the amount of European risk investors are pricing into forex markets relative to Chinese risk. The EUR/AUD has rebounded from record lows a few weeks ago and has seemingly made a technical double-bottom. The pair currently sits at 1.1805, well above record lows near 1.16.
The earnings calendar is rather empty Monday as earnings season winds down. Last week, companies including Cisco (NASDAQ: CSCO) reported earnings. Cisco beat analyst expectations on earnings per shares and nearly doubled its dividend to $0.14 per share from $0.08 per share. Notable companies reporting earnings Monday include:


Lowe's Corporation (NYSE: LOW) is expected to report Q2 EPS of $0.70 vs. $0.68 a year ago.

Urban Outfitters (NASDAQ: URBN) is expected to report Q2 EPS of $0.33 vs. $0.35 a year ago.
Good luck and good trading.
View Comments and Join the Discussion!
Posted-In: Earnings Long Ideas News Bonds Guidance Dividends Futures Commodities Best of Benzinga