Benzinga Market Primer, Monday August 6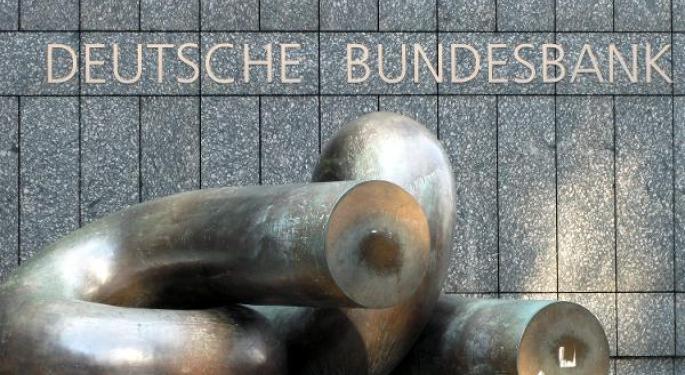 U.S. equity futures rallied early Monday on hopes of further central bank stimulus despite a failure to deliver in the previous week. Aside from reticence from conservative Bundesbankers, markets still anticipate the European Central Bank to purchase bonds once Spain and Italy submit to full bailouts, which would now seem likely and also seem likely to be taken as positives by traders. Also, sentiment remained strong early Monday following the better-than-expected headline Non-Farm Payrolls despite internals showing less strength.
In other news around the market:


Knight Capital Group (NYSE: KCG) has agreed to receive $400 million in new capital through the sale of convertible bonds which have a convertible price of $1.50 per share, diluting existing shares by some 60 percent.

German politicians in Chancellor Angela Merkel's coalition have openly supported the Bundesbank's opposition to the ECB purchasing bonds in the open market, raising concerns that such a plan cannot happen if the ECB governing council remains divided.

Peripheral bond yields continued to fall after spiking post-Draghi's press conference last Thursday, touching a low of 6.742 percent after rising near 7.2 percent Thursday. More importantly, the 2-year bond yield has fallen to a low of 3.508 percent.

S&P 500 futures rose 2.7 points to 1,391.70.

NASDAQ futures rose 12.5 points to 2,683.50.

EUR/USD 1.2353.

Gold rose 0.09 percent to $1,610.70 per ounce.

Italian 10-year bond yield 6.055 percent, 2-year bond yield 3.58 percent.
Asian shares rose overnight on the good jobs data in the U.S. from Friday. The Japanese Nikkei rose 2 percent on Monday and the Korean Kospi Index rose 2.01 percent. Chinese shares rose, as the onshore Shanghai Composite Index rose 1.04 percent and the offshore Hang Seng Index rose 1.69 percent. In European trading, the Spanish Ibex was halted to a technical error in early trading and has yet to resume trading. Italian and German shares were notable out-performers and most domestic indexes remained positive despite the pan-European Stoxx 50 falling slightly.
Commodities were mixed early Monday with energy futures falling noticeably. WTI Crude futures fell 0.42 percent to $91.02 per barrel and Brent Crude futures fell 0.71 percent to $108.17 per barrel. Copper futures fell 0.15 percent to $336.25 per pound and silver futures fell 0.36 percent.
Currencies reversed dollar weakness early Monday following the so-called Draghi-squeeze of late last week. The EUR/USD fell slightly following last week's rally to 1.2353. Overall, the dollar index rose 0.13 percent to 82.49, but remained near a 1-month low. The strongest major currency of late though has been the Australian dollar, which has rallied to cycle-highs against the U.S. dollar and remained rather strong against the euro, even as the embattled currency gained largely against other majors late last week.
Last week, notable companies including AIG (NYSE: AIG) and Berkshire Hathaway (NYSE: BRK-A)(NYSE: BRK-B) both reported stronger than expected earnings. Notable earnings Monday include:


CF Industries (NYSE: CF) is expected to report Q2 EPS of $8.90 vs. $6.87 a year ago.

Gamco Investors (NYSE: GBL) is expected to report Q2 EPS of $0.57 vs. $0.77 a year ago.

Leap Wireless (NASDAQ: LEAP) is expected to report a Q2 loss of $0.50 per share vs. a loss of $0.85 per share a year ago.

Silver Wheaton Corp. (NYSE: SLW) is expected to report Q2 EPS of $0.37 vs. $0.42 a year ago.


The U.S. economic calendar is empty Monday aside from a pre-recorded Ben Bernanke speech on income and wealth set to be given to the General Conference of the International Association for Research in Income and Wealth.

Good luck and good trading.
Posted-In: Earnings News Bonds Futures Commodities Previews Forex Global Best of Benzinga
View Comments and Join the Discussion!