Bitcoin Binary Options Are Coming To Nadex!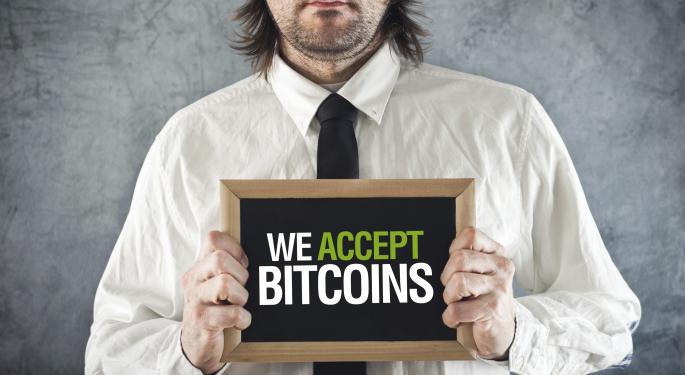 You may or may not have heard of Bitcoin.
It is a currency that was actually created five years ago by an unknown person using the alias of Satoshi Nakamoto.
There is no middle man, or bank, no transaction fees and no need to even give your real name. It is the currency of the internet as it is not tied to any country.
You can easily see why everyone is talking about Bitcoins. You will soon be able to access the exciting world of Bitcoin by trading Bitcoin binary options on the Nadex Exchange.
This is the virtual currency that is one of the newest phenomena in the global financial markets.
The thought of trading such a new type of currency could cause you to have some questions. Here's what you need to know when trading with Nadex:
What are Nadex Bitcoin Binary Options? Trade where you think the price of Bitcoin is going using limited risk, short-term contracts in a regulated, transparent trading environment. Nadex Bitcoin binary options are based off the Tera® Bitcoin Price Index.
What Contracts and Expirations are available for Bitcoin Binary Options? Nadex offers daily and weekly Bitcoin contracts expiring at 3:00PM EST.
When trading with Nadex, remember that they are a regulated exchange in the United States where you can become a member and trade directly on the exchange as a retail participant. Nadex operates legally within the U.S. and is designed primarily for retail traders in the United States, including its territories, and in Canada and Mexico.
Keep an eye open for the official announcement from Nadex where they will add a brand new Bitcoin page to their website!
In December, Apex Investing Institute will be releasing courses to teach you how to trade Bitcoin binary options. To register for these upcoming courses, go to www.apexinvesting.com. Apex Investing Institute offers free education, and free access to the Nadex Binary and Spread Scanner Analyzers. Member traders are invited to trade in the chat rooms, take advantage of trade signal services, have key indicators and access the Apex Forum. The forum content is updated daily and includes over 9000 members. In a supportive learning community of seasoned as well as up and coming traders, traders of all levels learn how to trade Nadex binaries and spreads in depth, as well as futures, forex, stock and options, and gain an edge for successful trading overall.
The preceding article is from one of our external contributors. It does not represent the opinion of Benzinga and has not been edited.
Posted-In: apexinvesting binary binary charts binary options binary scanner binary signals BitcoinBinary Options Best of Benzinga