Binary Options Trading Volume On Nadex On Track To Grow 400% In 2014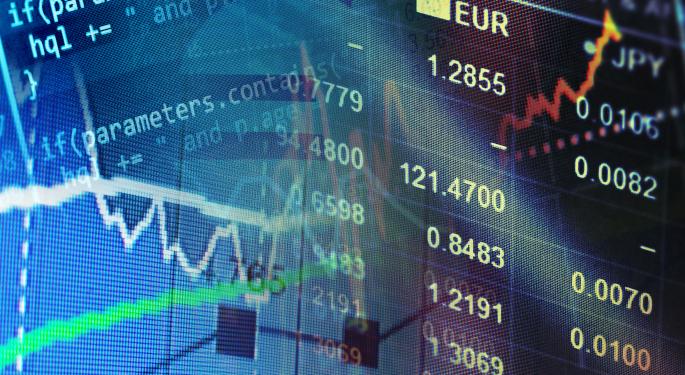 In 2013 Nadex grew over 100% year over year. According to the most recent results, the volume is expanding even faster in 2014 as traders flock to the binary and spread contracts on the Nadex exchange.
Nadex recently announced that its volume of binary option and spread contracts traded in the first quarter 2014 increased 49.8 percent compared to the first quarter of 2013.
At a growth rate of 100% last year and 50% in the first quarter, along with the continued expansion of contracts available, and the increase in active traders on the exchange, Nadex is on track to have volume potentially exceed 400% of 2013's trading volume by year's end.
Underlying this growth is Nadex's continual expansion of its traders' options. Nadex added in the ability to trade EUR/USD and USD/JPY nearly every hour of the day.  They also added five daily expirations on all of their FX pairs late last quarter and early in Q1 2014.
See also: 5 Common Misconceptions Regarding Binary Options
These changes no doubt had a significant impact on the increased volume at the exchange, as part time traders and night time traders jumped at the opportunity to be able to trade forex at night with defined risk, and either high probability or high profitability binary trades on a US Exchange.
These contracts also expanded the ability of traders to take advantage of flat markets and volatile markets such as trading the news during Asian and EU/London sessions.
Lots Of Trading Choices
To keep the pace up going into the next quarter, Nadex added Japan 225 (derived from Nikkei 225). They also expanded the tradable hours and contracts on two additional forex pairs, GBP/USD and AUD/USD, on their binary option contracts. Plus, at the beginning of the 2nd quarter, they added the EUR/JPY to the list of available contracts available around the clock with expirations starting as early as 7 PM and going as late as 5 PM.
These additions will no doubt heavily impact and continue to accelerate the continued trading activity on the Nadex exchange, as traders take advantage of the around the clock binary option contracts. The night time binary option contracts on GBP/USD, EUR/USD, AUD/USD, USD/JPY, and EUR/JPY can now be traded with expiration nearly every hour of the day.
With these additions, Nadex now offers more than 2,400 binary option contracts on 24 markets with over 25 expirations a day and, depending on the market, with 3 to 21 binary strikes per expiration.  The binary contracts on Nadex can be opened and closed before expiration, allowing traders to trade trend, swing, and neutral strategies, all with defined risk.
Flocking To Nadex
The growth is not only in the number of contracts traded but also in the number of active traders.
Tim McDermoot, the CEO Designate at Nadex, stated, "We have seen a record number of active traders trading in the first quarter, building on the great momentum Nadex achieved in 2013. This consistent, broad-based growth reflects a rising interest in binary options as this new way of trading becomes more popular among U.S. traders."
"We are pleased to see this level of engagement continue with the exchange's members and anticipate that, as retail traders become more familiar with binary options, trading volumes will continue to increase."
Nadex is the first and largest regulated, retail-focused, online exchange in the U.S.  It is focused on binary options and spreads, offering an entirely different way of trading the financial markets. Through Nadex's online platform, traders can hedge against or speculate on price movements in the most heavily traded currency, commodity, and equity index markets through limited risk, short-term hourly, daily and weekly contracts.
With increased liquidity, more traders, and most likely continued expansion of hours for additional markets, it is reasonable to foresee that Nadex's growth will continue to accelerate rapidly throughout 2014.
To learn more about how to trade binary options and for in-depth free education on binary options and the Nadex binary scanner, binary option signals, trading strategies, tools and trade rooms see ApexInvesting.com
Posted-In: Binary Options Earnings News Education Upgrades Futures Options Success Stories Best of Benzinga