What Are The Biggest Trends In Binary Options?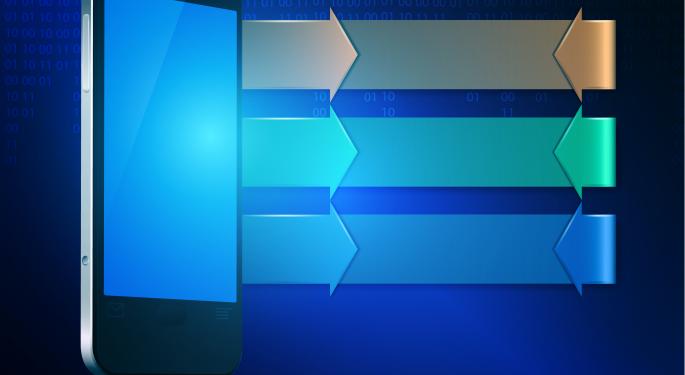 Last month, Nadex's Tim McDermott and Dan Cook told Benzinga about the benefits of binary options.
Now McDermott (Nadex's CEO-designate) and Cook (Director of Business Development) are sharing their thoughts on the biggest trends in binary options.
"I think one of the big trends, particularly as it relates to binary options, is just that our knowledge base is growing," Cook told Benzinga. "If you look at binary options in 2008, there was not a lot of information out there. What we're starting to see is a market that continues to grow and with that the amount of content that's out there, the accurate content and strategies, I think that's a really a trend we're gonna see."
Related: How One Investor Profited From LeapFrog And Nintendo Before Wall Street
That, Cook added, will help a lot of people come into the market, whether they're new traders or not.
"[They could be] trading other markets and they see how this can fit in as a complement to what they're currently doing," he said.
Cook also expects one of the big trends to be related to education.
How Technology Has Evolved Binary Options
Nadex wouldn't have been possible without the advent of electronic exchanges.
"This is the only way to really get a community of retail traders together in one place," said McDermott. "It's not like the floor of a traditional exchange where you can bring all of the local traders onto the floor. Retail traders are spread all over the country. They have full-time jobs."
McDermott said that, as technology continues to improve, it becomes easier for retail traders to participate in the market. Mobile devices have been a key part of this evolution.
The Importance of Mobile
Not all traders want be glued to a desktop. Likewise, not all traders want (or need) to live on their mobile devices.
"It really depends on the type of trader," said Cook. "Somebody whose full time job is trading, they could be a pretty high-end individual retail trader, they might be using more of a computer-based platform for a bit, but have that mobile as a backup to open or close positions."
Cook thinks this is a great way for traders to monitor their positions without having to be locked to one screen.
"If you want to step away and go get a sandwich for lunch, you can do that and you can keep track," he said. "That's a pretty important development."
The same is true for retail traders with a full-time job. Mobile is very important in that scenario as well.
"The key is the flexibility it allows traders to not be locked to their monitor," said Cook. "That and just the familiarity with mobile devices and smartphones over the last several years, it's just been so prevalent. Trading is a natural evolution into that technology."
Disclosure: At the time of this writing, Louis Bedigian had no position in the equities mentioned in this report.
Posted-In: binary options Dan CookBinary Options News Success Stories Markets Tech Interview Best of Benzinga