3 Tech Stocks To Keep On Your Holiday Radar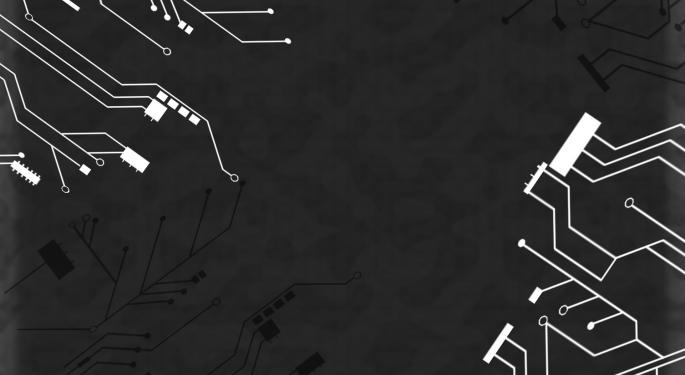 Since the market plunged in March, tech companies recovered quickly and the tech index rose 70%. They have the pandemic to thank for that as it gave them 'Pixie dust" kind of fuel to reach new heights.
Overall, the tech industry had a great year as it capitalized on remote work and stay-at-home quarantines. It provided companies and their employees with tools they need to keep operating. Hardware makers, network equipment creators, cybersecurity providers and cloud developers all benefited. For example, Intel's biggest competitor Advanced Micro Devices, Inc. (NASDAQ: AMD) announced its best quarter to record, while releasing a latest-gen GPU (graphics processing unit) which will make NVIDIA Corporation (NASDAQ: NVDA) harder to keep its first place in the GPU market. Here are a few others tech companies that delivered both great results and a great promise.
Amazon.com
To say that the e-commerce leader, Amazon.com, Inc. (NASDAQ: AMZN), had a very good would be an understatement. Its online retail busines model was perfect for a world under COVID-19 lockdown. Amazon's other services benefited just as much. Prime Video is growing, and Amazon's cloud business AWS increased its revenues in the quarter ended in September 2020 by 29% YoY. The titan is showing no signs of stopping as it launched Amazon Pharmacy, a delivery service for prescription medicine which will be offered to its Prime members under special discounts. It's no surprise that Amazon finished its third quarter with an incredible revenue increase of 36.6% YoY.
Google
With its 90% share in the global search engine market, Alphabet Inc (NASDAQ: GOOG) via Google is a global leader in digital advertising. But, the company has many more businesses and services which also became a necessity in our everyday life, such as Google Play and Android, YouTube, Gmail, Google Drive, Waymo (a self-driving car company), and Verily (a Life Sciences business). Its strength has been reflected in revenues in the quarter ending in September 2020 that jumped 14%, when compared YoY despite the cut in ad spending. The structure of this revenues increase lies is greatly due to YouTube's revenues by 32.6% and the recovery of the advertising revenues.
Taiwan Semiconductor Manufacturing Company
Semiconductors' role in today's Information Age is unquestionable. Both simpler devices and everyday devices like desktops, laptops, tablets, smartphones, as well as the Internet itself are all highly reliant on semiconductor technology. So, it would be strange that the leading manufacturer of semiconductors and integrated circuits across North America, Europe, Japan, China, and South Korea, Taiwan Semiconductor Manufacturing Company Limited (NYSE: TSM), is not among the many tech companies which capitalized on the pandemic. The increased demand for 5G smartphones and other electronic devices pushed TSM's revenues up by 29.2% in the quarter ending in September on a YoY basis.
Conclusion
Tech companies have been mostly outperforming the analysts' estimates throughout this unprecedented year. With the pandemic still hanging in the air, at least until spring, it is reasonable to expect that tech companies, especially the ones mentioned above, will continue to draw investors' attention. Moreover, their strong performance has a key role in the recovery of the overall market.
This article is not a press release and is contributed by IAMNewswire. It should not be construed as investment advice at any time please read the full disclosure. IAM Newswire does not hold any position in the mentioned companies. Press Releases – If you are looking for full Press release distribution contact: press@iamnewswire.com Contributors – IAM Newswire accepts pitches. If you're interested in becoming an IAM journalist contact: contributors@iamnewswire.com
The post 3 Tech Stocks to Keep Under Your Holiday Radar appeared first on IAM Newswire.
View Comments and Join the Discussion!
Posted-In: IAM NewswireMarkets Tech