3 Industries Set To Witness Win-Win Disruption From Blockchain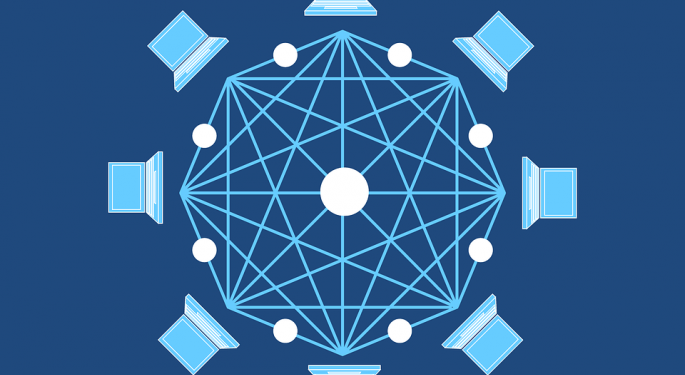 The world is starting to pay attention to the disruptive power of blockchain technology. Bitcoin, one of the most prevalent and well known applications of blockchain, has shown that the concept of money is not strictly tied to governments or state-bodies. Cryptocurrencies continues to challenge the preconceptions of fiat monies that can be printed indiscriminately without legitimate economic principles underlying them. Now, Bitcoin is helping everyday people wrestle the control of the monetary supply away from the hands of governments.
Despite the the disruption blockchain-enabled cryptocurrencies are causing in industries across the economy, it would be wrong to mistake blockchain for some kind of renegade technology. When thoughtfully utilized, blockchain technology can solve some of the biggest challenges in global economics. This article looks at three areas in which the disruptive power of blockchain technology can be utilized to create a win-win situation for all stakeholders.
1. Prescription drugs market
Blockchain integration into the pharmaceutical market has a wide array of benefits for patients and retailers alike. For one, a more decentralized and reliable database of prescription information ensures that people who need prescription drugs don't have to go through undue stress to prove their medical conditions. Additionally, it can also guard against prescription abuse, overmedication or distribution errors by verifying prescription information that is dispersed throughout the blockchain ledger.
On the supply side, a blockchain-powered disruption of the prescription drugs industry could make it easier for pharmaceutical companies to recoup the costs of R&D by clamping down the supply chain of counterfeit drugs.
The Center for Medicine in the Public Interest in the United States of America has noted that about $75 billion has changed hands in the sales of counterfeit drugs this year alone. The MediLedger Project, a blockchain joint venture between a group pharma companies such as Pfizer and Genentech is a blockchain solution designed to end the counterfeiting of drugs.
One such company looking to achieve these end is in the pharma industry is MediLedger, a blockchain solution to track and trace the distribution and sales of drugs in the pharmaceutical industry. While the solutions currently available for tracking the authenticity of drugs are mostly a fragmented mishmash of different databases that are not synced, MediLedger provides all stakeholders in the pharmaceutical industry with an immutable, time-stamped, tamper-proof ledger, that is readily accessible to all or pre-approved participants.
2. Identity management
A digital identity in today's age crystallizes a significant portion of a person's persona in the same way that ID cards of old identify holders for specific purposes. A digital identity holds valuable information on a person's location, preferences, opinions, and behavioral proclivities among other things.
Unfortunately, the undeniable connection between a digital identity and personal data makes it increasingly difficult for people, businesses, and organizations to develop a trust-based system for accessing and storing personal data. The growing issue of online identity theft only compounds the necessary challenge of creating a secure and reliable digital census
In 2017 alone, there were more than 1,120 data breaches, more than 171 million customer data were exposed, and IBM posits that each data breach cost brands an average of $3.62 million. The total value of stolen data in cyber attacks is projected to reach $2.1trillion by 2019.
VAL:ID is working on a blockchain-based integrated personal data and identity management solution. VAL:ID keeps your sensitive personal identity data in a secured digital vault protected with the best encryption technology and you get to control access to your data by authenticating access in a seamless mobile experience.
Consumers stand to benefit due to VAL:ID's protection that that can keep unauthorized companies from selling their personal data to third parties or using such data to create targeted ads. VAL:ID ensures that companies require verification before collecting data, hence they are able to get more accurate data directly from consumers without the intermediary of shady agencies stealthily collecting info to help meet their objectives. The best part is that consumers won't pay to use VAL:ID service; rather, you can monetize the intrinsic value in your personal data by sharing data streams with researchers, advertisers, and companies that might need such information.
3. Global Logistics and shipping
As the world continues to grow more interdependent on trade across national borders, the global economy is largely dependent on the shipping and freight industry. In 2016, the freight and logistics industry in the U.S. moved more than $1.5 trillion in trade according to data from the Council of Supply Chain Management Professionals.
However, the global shipping and logistics business has consistently been bedeviled by many challenges, chief of which are fraud, systemic inefficiency and outright theft. The FBI has reported that cargo theft in the U.S. per can run into as much as $30 billion, with each theft incident costing in the realm of $190,000. The systemic inefficiencies also provide agents and intermediaries enough opportunity to inflate service charges and demand outrageous fees. Unfortunately, businesses along the value chain don't want to bear the cost of cargo theft and bureaucratic fees alone. Hence they usually pass some of this fees to consumers in the form of higher costs on goods.
Stakeholders in the global logistics and shipping industry have come to the realization that blockchain technology can trigger a win-win disruption in the market. To begin with, the Blockchain in Transport Alliance (BITA), whose members include United Parcel Service, Inc. (NYSE: UPS), Maersk, and FedEx Corporation (NYSE: FDX) will trigger a strategic repositioning in the industry. Trucking and shipping will have fewer theft and fraud incidents because each transaction is recorded on the blockchain and it is easy to the last location of any shipment of its part. More so, pricing, payments, and settlement of trucking and shipping activities will become more transparent such that historic payment records make it easier to determine fair rates going forward.
The preceding article is from one of our external contributors. It does not represent the opinion of Benzinga and has not been edited.
View Comments and Join the Discussion!
Posted-In: Blockchain marketacrossTech General