No Legwork Mondays – Pepsi Clear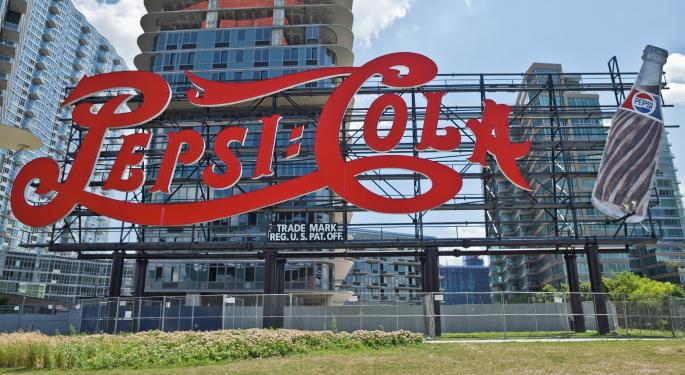 There is an old saying which goes "if it ain't broke don't fix it." This truth has been lost on many of the country's largest companies when trying to introduce new products to supplement their most popular brands.
A few weeks back we looked at the New Coke product rollout, a disaster which was actually spurred along by Coke's main rival PepsiCo (NYSE: PEP).
In a not so ironic twist of product fail fate, Pepsi itself had a humiliatingly disastrous product launch less than a decade later when it rolled out Crystal Pepsi.
The early 1990's consumers became increasingly enamored with clear products. Sensing that this may be an opportunity to capitalize on the growing fad, Pepsi decided that it would introduce a clear version of its flagship cola product.
Related: No Day Is Leg Day: Coca-Cola And The New Coke Fiasco
The idea was simple: offer consumers a clear Pepsi soda, and market it as a clean, healthful alternative to the otherwise brown cola.
After formulating the its new crystal product, Pepsi tested the clear cola in such cities as Denver, Colorado and Dallas, Texas. Apparently, the results were favorable and Pepsi decided to move forward with a nationwide launch in 1993.
The company put together a characteristically large marketing campaign, which included the stereotypical rock song - in this case Van Halen's "Right Now". The company rolled out the new soda on the world's biggest stage, choosing January 31, 1993 during Super Bowl XXVII to make the world aware of its new offering.
Despite the pomp and circumstance, Crystal Pepsi lasted less than two years on store shelves before being pulled.
One of the primary reasons for the failure of the product was that it was marketed as a clear cola, though its taste was nothing like any cola on the market at the time.
The company even re-launched the clear soda as a citrus flavored soda a few months later, but by that time the damage had been done, and that product also failed.
Poor Taste
Another reason for the fail of Crystal Pepsi was that, in hindsight, it just didn't taste very good.
It can be argued that Pepsi had a golden opportunity with its Crystal Pepsi product. It was launched to much fanfare, and very quickly gained impressive market share, considering it was a new product with an unfamiliar taste. But, eventually the product's taste was its undoing. The consumer was not convinced on the first taste, which is often when a final decision about a product is made, that the Crystal Pepsi was worth their hard earned money.
Pepsi was unsure about its clear product. Was it a cola, which would compete with its own traditional Pepsi Cola product, or would it compete with such non-colas as 7-up and Sprite?
Overall, Pepsi attempted to follow the trend of clear products, and to its credit, was successful. But, as acknowledged by David C. Novak, the man credited with introducing the Pepsi Crystal concept, despite being his best idea ever, it was "the worst executed."
Posted-In: Coca-cola Crystal Pepsi No Legwork Mondays Pepsi Pepsi ClearMarkets Best of Benzinga
View Comments and Join the Discussion!