No Legwork Mondays – Bank Of America's $5 Debit Card Fee Fiasco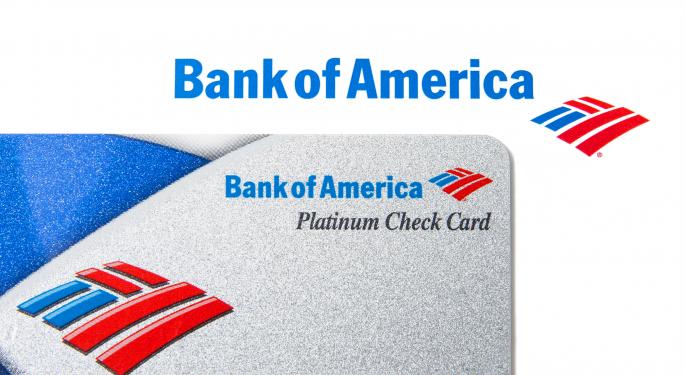 Over the years banks have become ubiquitous and indispensable. Not only do banks secure your money, they also provide loans and other essential financial services. But sometimes banks lose touch with reality, forgetting that their essential function is to hold and invest other people's money.
Specifically speaking, when banks decide to charge fees to allow a customer access to her own money, bad things can happen. And they did in 2011, when Bank of America (NYSE: BAC) proposed its now laughable debit card fee.
In late 2011 Bank of America was looking for ways to increase revenue. After JP Morgan Chase tested charging its account holders in two states a fee to have access to a debit card, Bank of America decided to follow suit.
Bank of America announced that it would charge a debit card fee to millions of its accounts. Within just a short time, other banks, such as SunTrust and Regions Bank, also figured it was a good time to charge people to access to their own money.
The customer backlash was astonishing. People wrote letters, called the bank, and phoned in, expressing their dissatisfaction with the planned changes. The proposed fee generated such an outpouring from Bank of America's account holders that even President Barack Obama was questioned about it.
See also: No Day Is Leg Day Netflix And The Qwikster Flop
The fee's fate was all but sealed when the president suggested that bank's proposal was proof positive that the consumer needed a strong Federal advocate to protect from overreach by financial institutions. Just days before an announced "Bank Transfer Day," scheduled for November 5, 2011, Bank of America decided to change course.
Shortly after Bank of America announced its decision to scrap the proposed fee, the other banks did the same. Even JPMorgan Chase decided to discontinue its debit card fee program in the two states where was being tested.
Debit card fees' failure should not be surprising. Just a few short years after the big banks had been bailed out by the American public, Americans were not ready to accept being charged to access their own money.
Despite the fact that having debit card access to your bank account is a privilege, Americans had become used to accessing their accounts through debit cards, and had become to see it more as a right - a right for which they refused to pay.
Posted-In: Bank of America debit card fees JPMorgan Chase President Obama SunTrust and Regions BankMarkets Best of Benzinga
View Comments and Join the Discussion!