Xerox vs. Hewlett Packard - Which Would You Rather Invest In?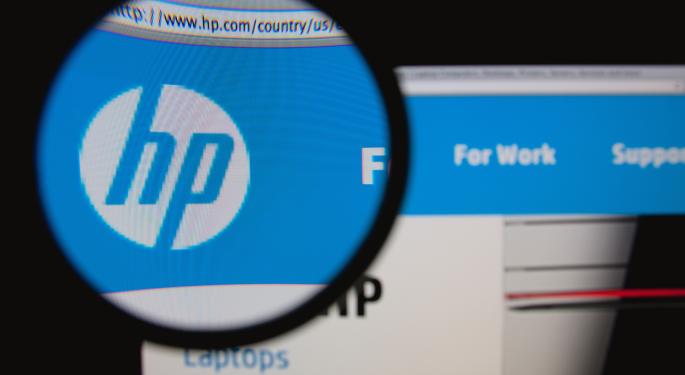 Before the dawn of the information age and its characteristic explosion of personal computing, Xerox (NYSE: XRX) was a global power.
Every company needed to make copies, and Xerox copiers were the best on the market, even if they did cost an arm and a leg. But with the advent of the digital age, copying moved from an enterprise solution to a small business luxury.
Companies such as Hewlett Packard (NYSE: HPQ) picked up where Xerox left off, producing personal printing, copying, and scanning machines by the millions. Today we will take a look at how these two companies comparatively performed in 2013, and into 2014.
Xerox Soared In 2013...
Xerox began 2013 trading at just $6.99. The company's stock had been trading in the sub $10 range for years, and it appeared that 2013 would not change that. Appearances were deceiving, as Xerox's stock did see significant gains. The stock began its upswing almost immediately, and continued to rise through the spring and summer.
See also: Five Star Stock Watch - Lennar Corporation
By mid-August the stock was trading over $10 per share. Though the stock did hit some minor bumps in the road, it continued its strong upward trend into the fall and winter. The stock finished the year at $12.17 – near yearly highs.
Xerox's 74 percent return for the year could hardly have been predicted, and more than doubled the S&P's 2013 return. Going into 2014, however, Xerox could not maintain its upward momentum. The stock is trading in the high $10 to low $11 range in early March.
...And So Did Hewlett-Packard
Hewlett Packard entered 2013 on a slight upswing after a devastating loss in share value in 2012. Trading at $14.83 to begin the year, Hewlett-Packard quickly jumped over $20 per share, and traded upwards of $24 per share by April 1. After a 20 percent retreat from its April highs, investors pushed Hewlett-Packard higher going into late spring. On May 22 alone the stock experienced a gain of over 10 percent. The stock continued to trade in the $24 to $27 range for much of the summer, but by late summer it had run out of steam.
Hewlett-Packard fell back under $21 per share in the early fall. Moving into late fall and into winter Hewlett-Packard struggled to gain and sustain upward movement. By the close of business on December 31, 2013 the stock had fought its way to a year end close of $27.98 – an 88.6 percent return on the year. Hewlett-Packard was able to sustain the momentum that it built as it moved into 2014 and in early March the stock climbed above the $30 psychological barrier.
Both Xerox and Hewlett-Packard had a stellar year in 2013. But while it is clear that Hewlett Packard has a diversified and sustainable product line, it is more difficult to see exactly where Xerox fits into the global technology picture in the next five to 10 years. This is startling considering that the company's name used to be synonymous with the very concept of copying.
Posted-In: Markets Best of Benzinga
View Comments and Join the Discussion!