Avon vs. Herbalife - Which Should You Take In 2014?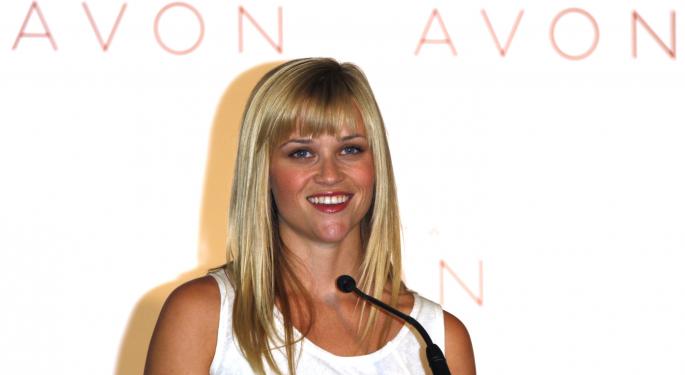 For decades, companies that practice the direct-selling business model have promised distributors a healthy share of company profits. In the direct-selling model, the share that would have been invested in advertising is paid out to distributors, as the distributors themselves essentially handle that part of the business.
Though many companies in the direct selling space have been tarnished with the moniker of being "pyramid schemes," several companies weathered the criticisms and made formidable reputations for themselves.
Some were even able to rise to the prominent positions of being publicly traded companies, including Avon (NYSE: AVP) and Herbalife (NYSE: HLF). We will take a look at how these two direct-selling companies fared in 2013 and beyond.
On January 2, 2013, a share of Avon stock cost $15.00. Investors who held the stock for the 18 months preceding January 2013 were undoubtedly worried about the stock, as it had seen its share price cut in half in that time frame. Investors were given some positive signs in early-2013, as the stock popped above $21 in February, and continued to climb to a yearly-high in May of $24.43. Though the stock did pull back some, there was still plenty of time for investors to sell Avon and get out with a decent profit.
However, those who didn't liquidate the stock before late-October were in for a November surprise. Though the stock began its disappointing year-end skid on October 31, it was in November that Avon showed that there was no wind left in its sails. After a promising start, Avon limped to the finish line and closed 2013 at just $17.22. 2014 bought more bad news for the stock, as it tumbled below $15.00 in most recent trading.
Related: CVS vs. Altria - Which Would You Rather Invest In?
Herablife has had a rough go of it over the past few years. The three-year charts for the company show many ups and downs, but show the stock was on a solid upswing in January 2013, trading in the range of $32 to $34. As 2013 really got underway, so did Herbalife's stock. Herbalife trended steadily upward for the entire year, and closed the year at 78.70 - near its yearly-high. In early 2014 the stock pulled back from those highs, falling below $60 in late-January 2014, before revering some to $67 in recent trading.
Both Avon and Herbalife have expanded their businesses offerings into international markets in order to sustain growth. But while Avon struggled in 2013, Herbalife had a stellar year. Going into 2014 both stocks saw significant pulls back, and Herbalife even suffered public allegations about the legality of its business model and expansion practices. The 2014 fates of these companies depends on many unknowns, including the U.S. economy, the economies of countries into which the companies have expanded, and in the case of Herbalife – the result of public accusations relating to alleged wrongdoing.
Posted-In: Markets Best of Benzinga
View Comments and Join the Discussion!