Pfizer vs. Eli Lilly - Which Is The Better Investment?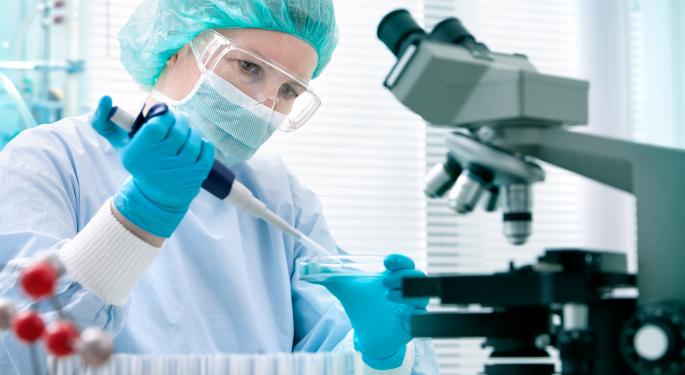 For the past several decades, pharmaceutical stocks have been the talk of Wall Street. With the hype came the promise that Americans can live longer and healthier lives – a promise that top pharmaceutical stocks have since used to buoy profits and research and development budgets.
Though far from discovering the proverbial panacea, top drug makers have introduced dozens of drugs over the years which help Americans, and people around the world, live better quality lives. Here we will compare the 2013 fortunes of two of the country's largest drug manufacturers – Pfizer (NYSE: PFE) and Eli Lilly (NYSE: LLY).
Pfizer began 2013 trading at $26. The stock moved decidedly higher during the higher, though not without several fits and starts. For example, after jumping to over $31 in April, the stock pulled back to under $28 per share in late May. Fortunately for Pfizer investors, the May lows were to be the lows for the stock for the entire year.
Despite overall upward momentum, Pfizer stock was never able to move much higher than $32 per share for the year, and saw a yearly high of $32.21 on November 11. The stock finished out 2013 at $30, for a $4 per share gain on the year. This 15 percent yearly gain was respectable, but only when not considering the fact that the S&P saw nearly double that percentage gain for the year.
Related: Discover vs. American Express: Which Can Take You Further?
Eli Lilly began 2013 trading at $51. After jumping as high as $57.75 in April, the stock gave back all of its yearly gains in the summer. The stock traded as low as $48.68 by late June. Eli Lilly stock never regained much upward momentum, and closed 2013 mostly flat. In a year in which the DOW and S&P indexes saw tremendous returns, Eli Lilly investors more or less had a 0 percent return for the year.
Both of these pharmaceutical stocks may have been hurt by the Federal Reserve's tapering back and forth in the summer, and its eventual decision to taper near the end of the year. Additionally, all stocks in this industry have tremendous costs associated with research and development, costs which may never be recouped if the drug is not ultimately approved by Federal Drug Administration.
Add to these two factors the fact that many drugs are counterfeited and sold in the U.S. and emerging markets illegally, and it is easy to see why the pharmaceuticals may have a tough go of it from time to time. But considering the amazing growth of stock prices last year, and even the relatively moderate growth of Pfizer's stock value, it seems wholly unacceptable that Eli Lilly did so poorly.
Posted-In: Markets Best of Benzinga
View Comments and Join the Discussion!