How Will Obamacare Affect Biotech Stocks in 2014?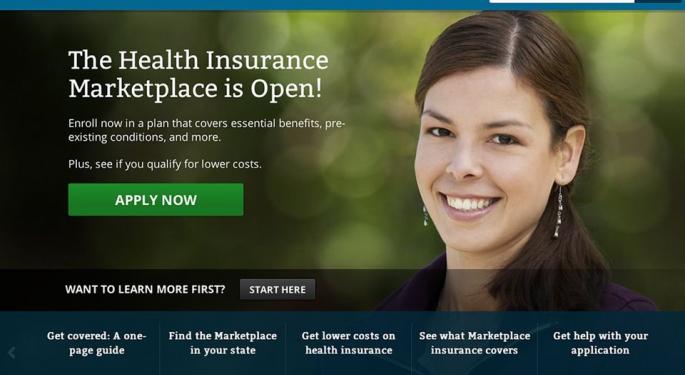 Like it or hate it, there's no denying that the Affordable Care Act (aka Obamacare) has shaken up the health care industry. More people are going into 2014 with health insurance than ever before, and health insurance companies are now competing with each other on a larger market than ever before.

The problem with this, from a health insurer's perspective, is that the Affordable Care Act also mandates minimum levels of service that did not previously exist. Instead of tailoring their plans to maximize profit, an insurance company now has to stay within the boundaries of the Affordable Care Act.

So there's pressure on the insurance companies to compete in a larger market, largely on price. There's also a severe limitation on their options for driving that price downward.

What does this mean for biotech stocks in 2014? It means we want to be looking at companies that create inexpensive health care options that fall within the ACA. Those companies are going to be given some serious preference by insurance networks, because those companies will be creating a way for the insurance provider to lower its cost and compete in the new market.

That's why my big prediction for 2014 is telehealth. Telehealth is an industry that essentially allows providers to monitor patients over long distances. It's fast, efficient, and it cuts down on a great deal of inpatient costs.

Biotech stocks were a big chunk of the IPOs in 2013 – 34 new companies in all. As of right now, if the companies currently registered with the SEC follow through, 2014 looks to be an even bigger year in the biotech world, with possibly 35-40 new IPO's. And telehealth is a decent-sized chunk of that.

The trick is market share. For telehealth to be truly dominant in the marketplace, one company is going to have to stand above the rest. Much like Windows, a really good telehealth system would allow all doctors everywhere to consult with one another. That means as soon as a core group of doctors start to lean in one direction, the domino effect is going to be rapid.

One of these companies (Telehealth Services, United Telehealth Services, etc.) is going to begin to creep ahead of the rest. As soon as that happens, medical providers are going to start recommending that company, in order to be compatible with the majority of providers. This, in turn, will give that company a greater advantage, which will give that company more referrals, which will...

You see how this can snowball.

By the end of 2014, we're going to start to get a clear picture of which telehealth company is really rolling. That company, whichever one it is, is going to dominate the biotech world like Microsoft dominated the personal computing world. Getting in early on that company would be like putting money behind Bill Gates back in the early 90s.

Of course, jumping the gun on the wrong company would be like putting money behind the Commodore 64. As soon as the snowball starts rolling, it's going to roll over everyone else.

So that's my call for 2014. But there are plenty of other day trading trends other companies are predicting. I'm going to spend the early part of the year watching the ongoing race, looking at sales figures, and trying to make a call on which one of these companies is going to be the next Microsoft. Once I've made a decision, that's where I'm placing my bets this year, because that's going to be the payoff of the year.
The preceding article is from one of our external contributors. It does not represent the opinion of Benzinga and has not been edited.
Posted-In: Markets Trading Ideas
View Comments and Join the Discussion!