Twitter IPO Tweets To Be Economical With 27% Discount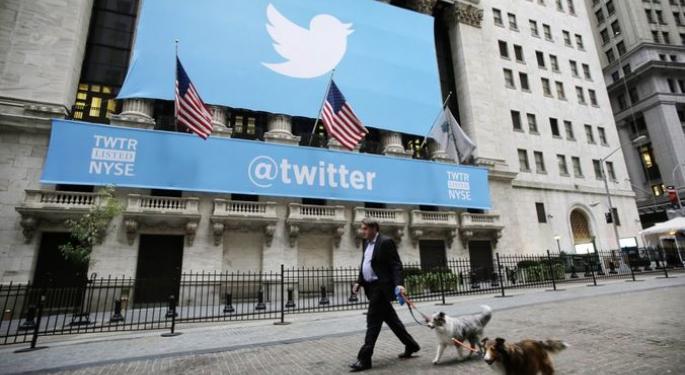 Twitter Inc.'s initial public offering valuation of $10.9 billion is as economical as the 140 character tweet on Twitter (NASDAQ:TWTR). Twitter - basically based on San Francisco is looking for valuation of about 9.5 times in sales of the year 2014 in its IPO to be held next month. According to the data collected by Securities and Exchange Commission the twitter valuation is 27 percent cheaper than that of Facebook Inc. which is about 12.9 times 2014 sales and also 29 percent lower than that of LinkedIn Corp. which is 13.4 times 2014 sales.
The discount offered by Twitter underscores that how a 6-year old messaging website is eagerly working to avoid the destiny of Groupon Inc (NSDAQ: GRPN)., Facebook (NASDAQ: FB), and Zynga Inc (NASDAQ: ZNGA). They all had lost nearly half of their value in 6 months of their initial offerings. The CEO (Chief Executive Officer) of Twitter- Dick Costolohas had already taken a different track from the starting, firstly by going public to avoid hype that had drove up pre- IPO valuation of Facebook. These moves have left Twitter Inc. for revival to investor appetite for the social media stocks by capitalizing.
The Managing Director of Manulife Asset Management - Michael Scanlon says that it is really very good that they are learning from Facebook mistakes. He had also helped Twitter by giving $3 billion. Twitter (NASDAQ: TWTR) has a huge planning. It is now selling 70million shares or we can say around 13 percent stake at $17 - $20 each to raise around $1.4 billion. The valuation of $10.9 billion is based on the common shares (544.7 million) that are outstanding after IPO.
Twitter will have a total of 695.2 million shares outstanding including the restricted stock and options. According to this survey, Twitter Inc. will be valued at $13.9 billion. The top shareholders of Twitter are keeping their shares. Evan Williams- One of the co-founder will keep more than 10 percent of this stake. He is the biggest stakeholder in company individually. The affiliates of 'Rizvi Traverse Management LLC' will be holding the stake valued at $1.7 billion, which nearly comes out to be 16 percent.
Twitter insiders had shown that they are bullish about the growth prospects of company by hanging to their own stocks. According to a survey conducted by analysts, the stock will rise to $50 by end of the year 2014. Since Facebook had debuted on stock market in May 2012 the sale would be one of the largest IPO for an Internet based organization.
Facebook (NYSE: FB) was priced 107 times in its IPO trailing the 12 months earning on fully diluted basis which made it expensive than 99 percent as compared to companies in Standard & Poor 500 Index that time. The Twitter IPO will erase the aftertaste of Facebook Sales, if it goes on successfully. The users of Twitter had risen to 39 percent in month of September as compared to the total users earlier this year. Twitter had doubled the revenue for year to $534 million. Twitter also expects more loss of $64.6 million as compared to earlier loss which was $21.6 million. Now let's see what happen in year 2014.
The preceding article is from one of our external contributors. It does not represent the opinion of Benzinga and has not been edited.
Posted-In: Markets Tech Trading Ideas
View Comments and Join the Discussion!