Is Facebook Stock a Good Idea?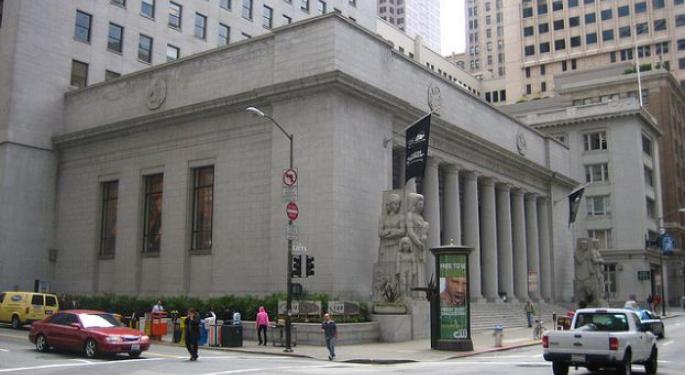 Post-$16 billion IPO, with company and media hype leading to pricing its offering at 107 times earnings, Facebook lost half its value. The 2012 Facebook (NYSE: FB) IPO was the biggest ever for a technology company, more expensive than 99% of the S&P's 500 Index, and yet shares dropped below IPO price on the second day of trading. Currently valued at $109 billion, Facebook screwed itself - don't let it screw you.
How did Facebook botch their IPO?
They set the price too high.
They issued too many shares.
And they did all that too late in life.
The IPO came when Facebook's time of growth had already come and gone, which investors saw as a red flag. Careful, you might already own Facebook stock (NYSE: FB). Mutual funds and investment groups inexplicably bought up a bunch o' FB in Spring 2013. Here are the reasons to call your broker and bitch.
Confessional or Bullhorn?
No news here, people have problems with privacy on Facebook. Users can't figure out or access privacy settings. Default settings change frequently. The new Graph Search sorts profiles, posts, and likes, making it all searchable.
There is no total opt-out-of-search option for users, not even grudge-clicking "Deactivate Your Account", because in-app messages and photos you're tagged in live forever. Big Brother doesn't need hackers, as Facebook users post, and interact with, so much personal data, all cross-referenced internally, that there is no reason to actually "spy" on the citizenry.
Who Buys That Crap?
An early investor concern was the timing of the rollout of mobile advertising services - during the IPO process. This misstep left many wondering if Facebook (NYSE: FB) was going to fumble monetizing the site like they did they IPO in general. Users now complain that Facebook is going overboard with the adfeed meshed clumsily into their newsfeed.
Too many ads and not much of it relevant. That last bit alone is jaw-dropping with FB knowing vast amounts of data about users. There are Facebook pages devoted to cheesy Facebook ads for things people nobody wants.
Mom, You're Embarrassing Me!
A 2012-2013 PEW report said Facebook's use by teens slid from 42% to 23% during that period. Teens were snark-blogging that their only Facebook Friends were parents, and parents of parents. And they were Tweeting the disdain with an Instagram sneer.
It's kinda hard to flirt, talk teen dirty, vaguebook, vent, whine, or badass brag when your Mom is there to take you down fast with that kindergarten-era photo of you wearing nothing but your Grandma's wig. Ouch. This is enough to make some people seek out the closest vape store.
Some parents may actually make teens leave because Facebook users 13-17 can now set posts to "Public," for anyone to see, and that is new freedom for no reason. This may be a desperate Facebook attempt to persuade teens to stay by appealing to their poor judgement.
The preceding article is from one of our external contributors. It does not represent the opinion of Benzinga and has not been edited.
Posted-In: Markets Tech Trading Ideas
View Comments and Join the Discussion!