Top Latin American Countries For A Spicy Return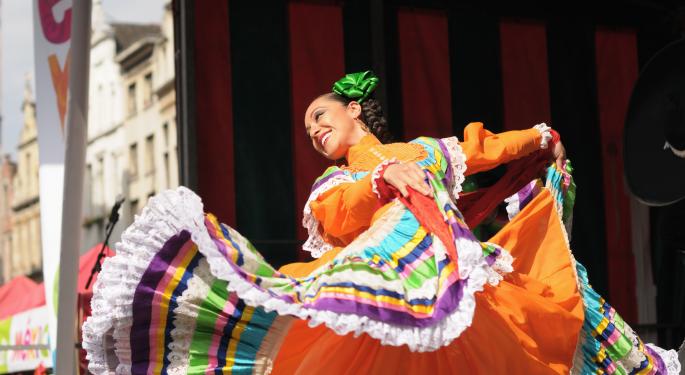 Investment opportunities in foreign markets are becoming more and more popular as countries become more developed.
Investors have been particularly attracted to certain Latin American countries that have demonstrated tremendous potential and like many emerging markets; Latin America is seen as being mutually beneficial for the countries themselves and foreign investors.
As such, the governments of these countries are working hard to establish an even more attractive investment environment.
Here are some of the top investment opportunities in Latin America:
Nicaragua
Like many South American countries, tourism in Nicaragua is exploding. In this wildly emerging market there are myriad real estate opportunities, the most prominent being buy-to-let opportunities that see investors purchasing real estate in the form of hotels, apartment buildings, multi-level houses, and just about anything else they can rent out as accommodation.
Tourism has grown 70 percent in Nicaragua over the last seven years and is the country's second largest industry. If there is money to be had from real estate investing in Nicaragua it is likely to be the most abundant in and around the colonial city of Granada. This is the preferred spot for not only tourists but tourists with money to spend as the majority of visitors are from developed countries like the United States and various European countries.
Uruguay
Experts estimate that the best investment diversification opportunities are in Uruguay. The country is lined with amazing beaches and beautiful weather as well as a plethora of recreation. It has become one of the most popular vacation destinations for American, particularly during the winter months which makes it yet another ideal real estate investment hot spot. One of the benefits of investing here is that foreign investors are allowed to deal in real estate with the same rights and protective measures afforded to them as citizens.
Chile
Chile has become one of the best economies for investing over the last 25 years. It is an almost fully developed country and is one of Latin America's leading countries when it comes to innovation and the exportation of goods. It boasts the second largest airline in the world in the LATAM Airlines Group and has a number of trade partnerships that have capitalized on the country's rich agriculture. Companies such as Banco Santander (NYSE: BSBR), Banco de Chile (NYSE: BCH), iShares MSCI Chile ETF (NYSE: ECH) and the Aberdeen Chile Fund (NYSE: CH) have a strong hold in this growing Latin American country.
Colombia
Colombia is arguably the most investment-friendly country in the Western world and has seen a tremendous number of emerging markets since the death of drug kingpin Pablo Escobar. It boasts the 4th largest economy in all of Latin America behind Argentina, Mexico, and Brazil. Direct foreign investing has risen to over $15 billion through the end of 2012 and a number of oil fields have recently been uncovered in various parts of the country to the extent that it has doubled its oil production over the last six years.
All of this combined with the country's pro-business regulatory system and growth-supporting economic policies, Colombia is one of the best foreign investment markets in the world. One of the easiest ways to invest in Colombia is through the Global X ETF (NYSE: GXG) This fund tracks 20 of Colombia's largest corporations.
Posted-In: Chile Colombia NIcaragua UruguayMarkets Trading Ideas Best of Benzinga
View Comments and Join the Discussion!