Are the Auto Stocks a Buy Now?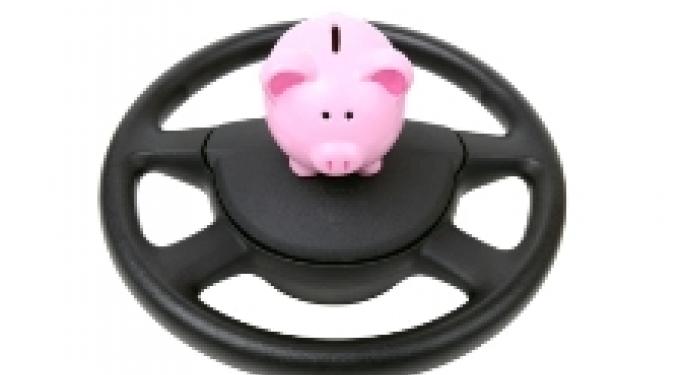 When it comes to buying stocks, it's important to know how each market sector is performing globally. Because we live in an internationally interconnected world, the events in one economic area can certainly affect a strategy when it comes to buying stocks.
One market sector that has been on fire in America is car sales. We all know that the low-interest-rate environment is now creating an extremely strong automotive market sector, driving the stock of many carmakers significantly higher.
However, not all parts of the globe have been strong contributors to this market sector, causing some investors to hesitate when it comes to buying stocks. It's always difficult buying stocks with potential headwinds on the horizon; however, if the coast is all clear, then buying stocks at that point is usually too late.
One stock that I've discussed before is Ford Motor Company (NYSE: F). It's clear that investors have been buying stocks in the automotive market sector, as Ford's stock price has appreciated quite significantly.
One dark cloud over the entire automotive market sector, however, has been Europe. Europe's economy has been weak, and most investors buying stocks in the automotive market sector have essentially written off the eurozone.
However, things might be changing within that region. The latest data from Markit Economics shows that the overall eurozone Purchasing Managers' Index (PMI) for August reveals the second consecutive month of expansion, now the fastest growth rate in two years, although still very weak. (Source: Markit Economics, September 4, 2013.)
And according to the German Association of the Automotive Industry (VDA), in July, Western Europe saw an increase of four percent for new car registrations, indicating that perhaps the automotive market sector is indeed hitting the trough for the eurozone. (Source: "Western Europe passenger car market expands in July," VDA web site, August 16, 2013, last accessed September 4, 2013.)
Since most investors buying stocks of carmakers have written off the eurozone completely, any improvement in that region could end up having a significant positive impact on the bottom line for car companies.
I certainly wouldn't rush to say that Europe will be a growth engine—since the economy is still quite weak. However, if the decline of the eurozone is ending and we see even a slight uptick in demand, this could benefit many companies in the automotive market sector, including Ford.
Chart courtesy of www.StockCharts.com
Ford's stock price has been on a tear all year long, as we've seen extremely strong data in America regarding the automotive market sector. The stock currently trades with a trailing price-to-earnings (P/E) ratio of 11.1 and a forward P/E ratio of 9.6. We estimate earnings growth over the next year should be approximately 14%, which still leaves the valuation quite attractive, although a pullback would open up a favorable entry point.
As we stated earlier, most analysts are not pricing in any kind of growth for the eurozone automotive market sector, and buying stocks when people are negative over the short-term can be a smart strategy, as this could lead to surprise positive sentiment going forward.
This article Are the Auto Stocks a Buy Now? was originally published at Investment Contrarians
The preceding article is from one of our external contributors. It does not represent the opinion of Benzinga and has not been edited.
Posted-In: Markets Trading Ideas
View Comments and Join the Discussion!