Why I Don't Believe the Emerging Markets Are Dead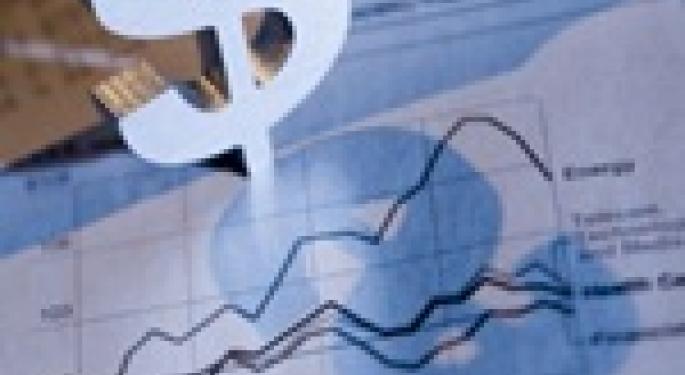 While so many are chattering on about how the emerging markets are dead—I'm not one of them.
Yes, the emerging markets are struggling to find some ground, given the stalling in the economies of their key partners, China and Europe; but my feeling is that the worst may be over, and you may want to start watching this region.
The iShares MSCI Emerging Markets (NYSE; EEM) exchange-traded fund (ETF), which encompasses over 20 global markets spread across Asia, Europe, South America, and South Africa, is down from its multiyear highs, as shown by the top blue horizontal line on the chart below.
A retracement back to the top in 2007 and 2011 at around 50 could translate into a 31% move up from current levels. The key is for the downside support to hold, as has been the case since 2010.
Yes, the emerging markets are currently looking for buyers and domestic consumption growth to drive gross domestic product (GDP) growth, but as I said, China and Europe, along with many other regions in the global economy, are not buying. But this doesn't mean you should avoid the emerging markets.
Chart courtesy of www.StockCharts.com
You should actually take the opportunity to seriously look at adding positions in the emerging markets at these multiyear lows, rather than waiting and buying after a rally.
Now I'm not sure if a rally is on the horizon, but what I do know is that the emerging markets are not going to be dead money forever.
My thinking is that once the global economy stabilizes, renewed growth in Europe, the United States, and China will help to increase the demand for products in the emerging markets.
My favorite region in Asia, outside of China, is South Korea. The country has produced some excellent world-class companies, such as Hyundai Motor Company, Samsung Electronics Co. Ltd., LG Electronics Inc., and Kia Motors Corp. to name a few. It's also a good way to diversify your portfolio away from China.
As far as Japan goes, the Nikkei 225 index has been all the rage since the country announced it was going to see a massive flow of stimulus into the monetary system and battered Japanese economy. We have seen improvements, but I would rather play some of the smaller Asian countries in the emerging markets, such as South Korea, Singapore, Hong Kong, or Taiwan. In South Korea and Taiwan, you should look at manufacturing stocks, especially in the technology area.
This article Why I Don't Believe the Emerging Markets Are Dead was originally published at Investment Contrarians
The following article is from one of our external contributors. It does not represent the opinion of Benzinga and has not been edited.
Posted-In: Markets Trading Ideas
View Comments and Join the Discussion!