Why Wal-Mart's Disappointing Earnings Report Should Concern You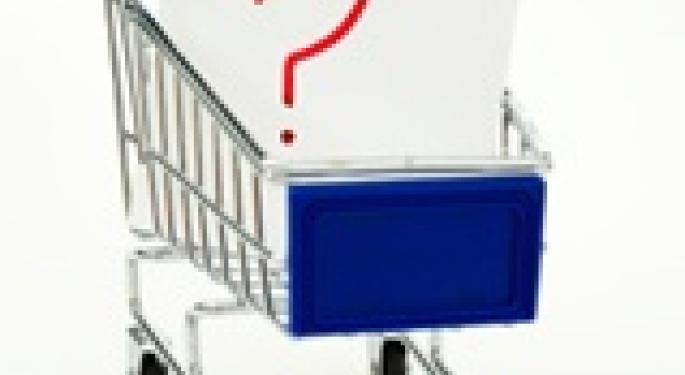 As many long-time readers know, over the past couple of months I've been raising concerns that a market correction is highly likely to occur fairly soon. One of my concerns is the level of corporate earnings that we are seeing, as much of the low hanging fruit has already been picked.
I believe that much of the good news regarding corporate earnings has already been priced into the market. What this leads us to is a situation in which any marginal disappointment will leave investors rushing to the exits, creating a market correction.
As everyone should be aware, the vast majority of the U.S. economy is led by consumption. While the economy has been showing some signs of improving, we are far from having anything close to an optimal economy. Job creation is still lackluster, especially the stagnant level of wages.
Wages not increasing is a serious problem for companies that generate corporate earnings from selling goods to the average American. I've been quite worried that we are going to see disappointing corporate earnings numbers from retailers in this space, which could be a trigger for an overall market correction.
Also Read: NYSE Holidays 2013
We are now seeing reports that the retailers are indeed struggling, as Wal-Mart Stores, Inc. (NYSE: WMT) lowered guidance for its corporate earnings. The combination of higher taxes and lack of wage growth is certainly hitting the average American. (Source: Wal-Mart Stores, Inc. web site, August 15, 2013, accessed August 15, 2013.)
During the second quarter, Wal-Mart reported that U.S. same-store sales declined 0.3% between April 27, 2013 and July 26, 2013, with its international division increasing sales by 2.9%. Total consolidated revenue was up 2.4% versus the same quarter in 2012, with total consolidated operating income up 1.4% year-over-year.
Basically, this corporate earnings report indicates lackluster growth. For these low levels of corporate earnings growth, investors are paying a relatively high price-earnings ratio of 14.75. This is the type of corporate earnings and price-earnings dichotomy that could lead to a market correction. After all, you certainly wouldn't want to pay a premium for relatively low levels of corporate earnings growth.
This is what I've been trying to get across to my readers: unless corporate earnings continue to accelerate, we should expect a market correction. Nothing goes up in a straight line, and if the market is pricing in an overly optimistic view of the future, any disappointment will create selling pressure and a market correction.
Until we start to see wages begin to increase, or a market correction that takes share prices down to more attractive levels at which point the risk-to-reward would be attractive again, I would avoid discretionary retail stocks at this point. There is limited upside potential with significant downside risks going forward.
This article Why Wal-Mart's Disappointing Earnings Report Should Concern You was originally published at Investment Contrarians
The preceding article is from one of our external contributors. It does not represent the opinion of Benzinga and has not been edited.
Posted-In: Markets Trading Ideas
View Comments and Join the Discussion!