IZEA Generates Twice Its Market Cap In Annual Revenues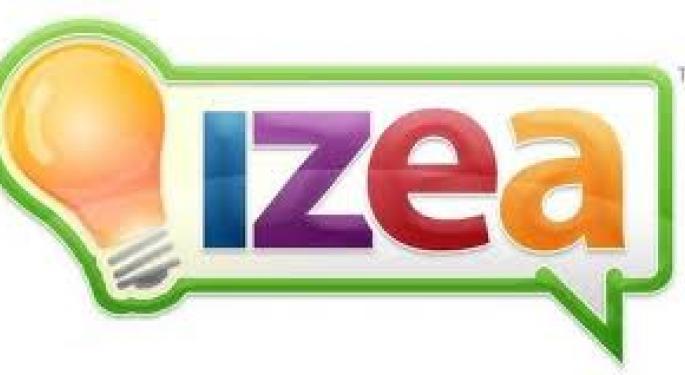 IZEA (IZEA:OTC US) is a company that specializes in a branch of online marketing called social media sponsorship. Social media sponsorship allows advertisers who wish to promote a particular product or service to pay a celebrity, or another influential individual, to create content based around the product or service in question and publish it through their social media channels. For example, a celebrity mother might be paid to tweet about a brand of infant clothing. IZEA's role is to provide a marketplace through which advertisers and the influential individuals can meet. When the transactions complete IZEA takes a small fee from the advertiser.

A 2013 Nielson report suggests that the market for paid social media advertising could be set to expand, with 64% of advertisers saying that they are increasing their paid social media advertising budgets this year. With this in mind, at its current price IZEA stock might represent an opportunity for investors.
Revenue growth
In 2010 IZEA reported revenue of approximately $3.8M. In 2011 and 2012 this grew to $4.3M and $4.9M respectively. For the period ending March 30th this year IZEA reported revenue of just below $1.4M. Gross profit margins on this revenue have grown year-over-year, from 55% in 2010 to 57% in 2012. Operational expense means that IZEA is currently running at a loss, but this expense is mainly composed of sales and marketing costs, as it seeks to maintain its expansion.
Bookings
A point of interest for investors is IZEA's accounting of its bookings. As per US accounting standards, only realized income is reported as revenue in its statements. IZEA's business model dictates that its income is only realized approximately 90 days after bookings are made. Assuming that the majority of the bookings translate into complete transactions, this bookings figure can offer investors an insight into IZEA's revenue generation that goes beyond the scope of its SEC filings.
For the first five months of 2013 IZEA's net bookings averaged $562K per month, equating to approximately $2.81M for the period. When annualized this projects the value of IZEA's 2013 net bookings at around $6.7M. IZEA's current market capitalization is a little over $2M, less than a third of its projected net bookings this year.
Management
IZEA's operational management team consists of CEO Ted Murphy, COO Ryan Schram, and CFO LeAnn Hitchcock. Ted Murphy, who founded IZEA in 2006, is credited as being the catalyst behind the creation of the social media sponsorship industry. Ryan Schram was group VP at ePrize, a company that also operates in the social media advertising industry, and has over 16 years of experience in brand marketing and client development. LeAnn Hitchcock was recently brought in to replace former CFO Donna Mackenzie. Her resume includes CFO at Galaxy Nutritional Foods, Inc. and VP of Financial and Accounting Compliance at Workstream, Inc., a publicly listed company that deals with human resources software.
IZEA's board of independent directors consists of Brian Brady and Dan Rua. Brian Brady is the founder and current CEO of Northwest Broadcasting, and Dan Rua is a venture capitalist with over 20 years of experience in the emerging technology sector.
Achievements to date
Since its formation in 2006 IZEA has expanded through a combination of structural change, and strategic operation. In 2011 IZEA acquired Magpie, a company based in Germany, launched in 2008, and credited as being the first Twitter advertising network. Last year it acquired FeaturedUsers, a marketing platform that allows Twitter users to increase their following and in turn, their circle of social media influence.

In addition to its acquisition activity IZEA has also formed a number of strategic partnerships in the last couple of years. The first of these in 2011 was formed with UTV, a media organization based in India, with the goal of tapping in to India's 12M Twitter users through UTV's Sponsored Tweets service. The second earlier this year, a partnership with Hand Picked Media. Hand Picked Media is a UK based circle of mainly female influencers.
IZEA's acquisition activity and strategic partnerships have served to expand the company's global footprint, and enable it to grow its publishing network to over 750K influencers.

Near term expectations

IZEA expects revenue growth to continue, as it retains its focus on strengthening of its sales and marketing operations. The company's leadership is also actively seeking further expansion opportunities. Ted Murphy was recently quoted as saying "With current market conditions, I believe there is a tremendous opportunity for consolidation of social media sponsorship platforms and expansion into related offerings."
Also in the pipeline, and due for release later this year, is IZEA's Native Ad Exchange. Another area of the social media advertising industry that is expected to expand, native advertising involves the placement of advertisements on a website or a blog that adopt the style of their host media. Native Ad Exchange is the first platform of its type, and will act as a marketplace through which advertisers and media publishers can come together.
Funding Risk
As is often the case with young tech companies, one of the main risks for IZEA is its reliance on successful fundraising. While seemingly well positioned at present to take advantage of any growth in the social media sponsorship market, to maintain this positioning it must be able to both meet its operational expense, and continue its expansion. Operating expenses totalled $7.2M in 2012, and $1.66M for the three months ended March 31st 2013. IZEA reported revenue in for 2012 at $4.9M, and $1.38M for the three months ended March 31st 2013. Near-term financing of the shortfall is currently being met by loans from Brian Brady, as recent SEC filings show.
Capital structure and diluted market capitalization
The Company's most recent statements indicate that IZEA currently runs a shareholder deficit of approximately $1.3M. Current market capitalization is based upon 7.14M shares. There are a further 2.5M preferred shares outstanding, which will become dilutive as IZEA's share price rises. With the 1.1M outstanding shares that are presently classed as dilutive, IZEA's current fully diluted market capitalization stands at just over $2.1M.

A shareholder deficit, and an imbalance of assets and liabilities is not unusual for a young tech company. It costs money to gain market share, which IZEA is currently in the process of doing. Projections indicate that if the company can maintain its current revenue growth, then in 5 years revenue would be approximately $10.3M. In ten years $21.3M. If the industry continues to expand (a recent BIA/Kelsey report projects a 19.2% annual growth rate over the next 4 years), then IZEA's revenues could be much higher than this. An increase in revenues in line with the industry expected growth rate could cause IZEA stock to rally.
Competition
The main problem that IZEA faces in the social media advertising industry, when considering its competition, is the size of the financial resources it has at its disposal. Facebook (NASDAQ: FB), Federated Media, and Groupon (NASDAQ: GRPN) command much higher revenues than IZEA, and if the market for paid social media advertising does expand rapidly all three of these companies could be positioned to take advantage. Mitigating some of this risk however, are the business relationships IZEA has been able to form as a result of its first mover advantage in the social media sponsorship industry, and the proven usability, and scalability of its platforms.

Conclusion
The social media sponsorship industry looks set to grow, and if it does, IZEA's year-on-year revenue growth suggests that it might be positioned to benefit. On top of this, the market currently values the company at less than a third of its projected yearly net bookings. This alone suggests that the stock is undervalued, and as such could, in itself, offer an opportunity to investors.
All said, the technology sector is inherently risky, but if IZEA can continue to meet its funding requirements and maintain its current expansion rate, then it could emerge as a leader in the social media sponsorship industry in the years to come.
The preceding article is from one of our external contributors. It does not represent the opinion of Benzinga and has not been edited.
Posted-In: Markets Trading Ideas
View Comments and Join the Discussion!