What McDonalds Has to Say About the Global Economy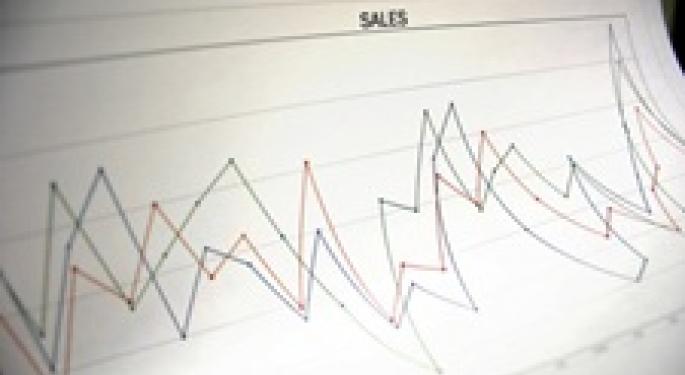 By George Leong for Investment Contrarians
You can tell a lot about the pulse of the economy by examining the retail sales and restaurant sector. When people are working and making money, they tend to be more confident and want to spend, especially non-discretionary spending.
In the fast-food restaurant sector, the "Best of Breed" is McDonalds Corporation (NYSE/MCD).
The company has numerous rivals and the sector is extremely competitive, but there is no real and valid threat on the horizon for McDonalds that could affect it.
Characterized by its familiar "golden arches," which are sometimes visible from miles away, the company is a true American icon, just like General Motors Company (NYSE/GM).
Yet McDonalds is also a decent indicator on how the United States and global economy are faring.
The current level and valuation of stocks suggest everything is going well and on target with the global economy.
But, sorry to break it to you: the path to sustained economic renewal is still filled with potholes.
As I've previously written in these pages, the global economy and performance of the stock markets have been built by the easy money injected into the global monetary system by the world's central banks, including our friends at the Federal Reserve.
So when I begin to see slowing at some of the key multinational companies, I wonder about the condition of the global economy.
McDonalds is a decent barometer on the global economy and, based on what I'm seeing, I sense there's some stalling in the global economy.
In the first-quarter earnings season, McDonalds reported a marginal one-percent rise in its consolidated revenues due to the slowing in Europe and other parts of the world.
The company's U.S. comparable sales fell 1.2%, while the global comparable sales fell one percent. In Europe, comparable sales fell 1.1%.
The big disappointment was for the Asia/Pacific, Middle East, and Africa regions, where the comparable sales fell 3.3%. McDonalds blamed the weakness on Japan and China.
In my view, the stalling in China makes sense, given the Chinese economy is slowing and people may be less inclined to go out to restaurants.
In Japan, it's likely more of the same, as the Japanese economy is undergoing a massive stimulus program to try to get the country going and out of its decades-long coma.
My view is that the results from McDonalds indicate caution to investors and could signal a red flag that the global economy might be set for a period of stalling.
You should be aware of this, and perhaps look at an exit strategy by taking some money off the table, while keeping an eye on McDonalds.
The preceding article is from one of our external contributors. It does not represent the opinion of Benzinga and has not been edited.
Posted-In: Markets Trading Ideas
View Comments and Join the Discussion!