Meridian's Jonathan Corpina Explains How Off-Exchange Trading Hurts Investors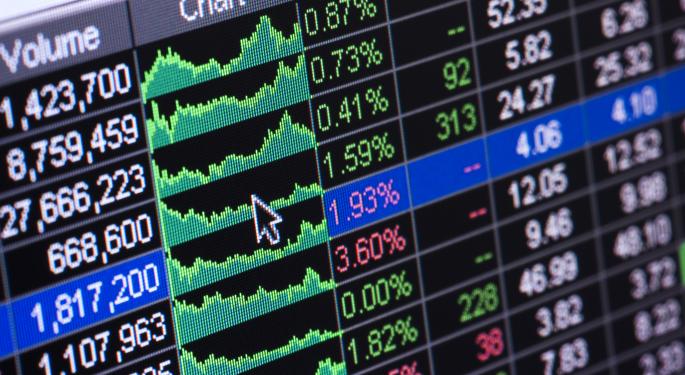 As notable chunks of trading volume continue to go off-exchange, Jonathan Corpina still believes that the New York Stock Exchange has one of the most transparent markets.
Corpina, a senior managing partner at Meridian Equity Partners, recently joined Benzinga's #PreMarket Prep to talk about off-exchange trading and why he thinks it isn't good for investors.
Related Link: 'Flash Boys' Exchange's John Ramsay Talks Off-Exchange Trading
"We value and take pride in the trading that occurs down here," he said of the NYSE trading floor.
When trading occurs in dark markets, Corpina said he feels that clients are being put to an extreme disadvantage because the rules and regulations aren't as stringent as the exchanges.
"It's highly unregulated and when you talk about price discovery, when you talk about volume and liquidity. I think the pendulum has swung really too far from what the value of investing in stocks and companies are [sic]," Corpina said.
The Importance of Shedding Some Light on Dark Pools, via @nytimes http://t.co/5vtUHiaU8A

— Jonathan Corpina (@JonathanCorpina) July 24, 2014
To Corpina, trading in dark markets is exactly what it sounds like: dark.
"You need to feel secure in what you're investing in and how you're trading it," Corpina said.
He also talked about changes in the NYSE trading floor in the decade that he's worked there and the types of analyses that his firm uses.
Check out his full interview here:
View Comments and Join the Discussion!
Posted-In: Benzinga #PreMarket Prep Dark Pools floor trader Jonathan Corpina New York Stock Exchange NYSE Off-exchange tradingInterview Best of Benzinga