5 More Of The Best Interviews From Benzinga's #PreMarket Prep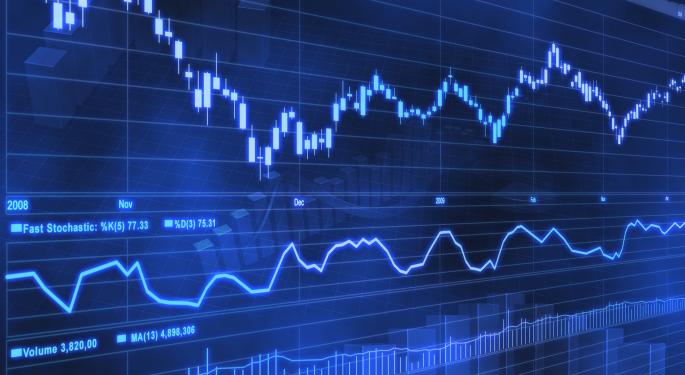 Benzinga's #PreMarket Prep is still celebrating its one-year anniversary, which means that the editorial team will continue to round up some of the best interviews with financial industry experts who have joined the team on the show.
(Part 1: 5 Of The Best Interviews From Benzinga's #PreMarket Prep)
Here are five more interviews with incredible guests from previous shows:
Dennis Gartman, Editor and Publisher of "The Gartman Letter"

"The markets are not rigged. What a silly comment that was. [Michael Lewis is] an idiot. And I think that the high-frequency traders should be given credit for doing something that the government forced them to do. The government basically, in the stock market, killed the specialists, who had a wonderful business for many, many years when stocks had eighths and quarters bid and offered. The specialists were making a fortune on those eighths and quarters. Now that we've moved to pennies … the high frequency people are the only people who created liquidity or who are makers of liquidity more often than not."
Anne-Marie Baiynd, Technical Analyst and Author of "The Trading Book Course"

"It's been about eight and a half years since I've been involved with the markets, and really I love it more every day. It is the most intriguing and maddening space you can put yourself in. And I do love it."
Ralph Acampora, Director of Technical Analysis for Altaira Ltd

"I like to be simplistic. Today, there's a lot of sophistication, and I think it's information overload. Now, having said that, I start my day out with a spreadsheet, and I literally follow anything that moves. I put my support and resistance levels on everything that I look at. I follow a lot of EPS. So, whenever these levels are broken, it flashes to me and I have to update it. I'm a bottom-up guy. I like to look at graphs and charts."
Phil Pearlman, Interactive Editor of Yahoo! Finance

"As long as humans are involved with markets, they're going to be inefficient. There's going to be overreaction. There's going to be underreaction. There's going to be bubbles. There's going to be crashes."
Eddy Elfenbein, Author of "Crossing Wall Street"

"The golden metric for retail companies is same-store sales. I also like to listen to what they have for their projections. I place a lot of weight on a company that offers guidance … Some companies don't do that, and some companies do a very good job of that. To me, that's a good tell of a company that is more dedicated to its shareholders."
Don't forget to tune in to Benzinga's #PreMarket Prep Monday-Friday 8-9:45 a.m. ET all of the premarket info, news and data needed to start the trading day.
View Comments and Join the Discussion!
Posted-In: Anne-Marie Baiynd Benzinga #PreMarket Prep Dennis Garman Eddy Elfenbein Phil Pearlman Ralph AcamporaInterview Best of Benzinga