Netflix Helps Brings New & Old Shows To The Limelight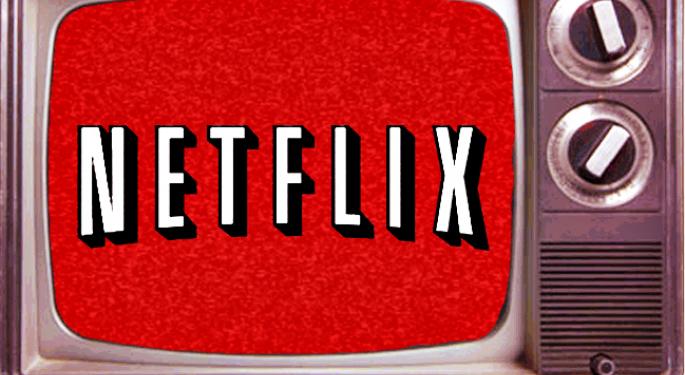 Netflix, Inc. (NASDAQ: NFLX) has played fairy godmother to shows lost to bad scheduling and poor promotion, and has had a few shinning gems of its own as it progresses through the adventure of television programming via online streaming.
"Arrested Development," "BoJack Horseman," DreamWorks' "Dragons," "Hemlock Grove," "House of Cards," "Orange Is the New Black" and "Trailer Park Boys" are now all on Netflix's roster. Some of these shows have large devoted followings that have invested years into the properties.
Take the once-cult-favorite-now-pop-culture-staple "Arrested Development," a show that brought in numerous new subscribers to Netflix, or Canada's favorite drunken stoners the "Trailer Park Boys," who bring in big bucks both in North America and internationally. Original shows like "Orange Is the New Black" and "House of Cards" are bringing in both acclaim and new users season over season, with big expectations for the third installments of both series respectively.
Related Link: Can Netflix Rebound? Mark Cuban Thinks So
With Marvel's "Daredevil" in the works and several other properties connected to the Marvel Cinematic Universe to be released exclusively on Netflix, and exclusive streaming rights to hit shows such as Time Warner's "Gotham," the market leader that once stood high could stand tall again.
Even with estimates for new subscribers missed, Netflix still came out on top with its recent Q3 results at $0.03 over analysts' estimates for the quarter. Entrepreneur Mark Cuban purchased 50,000 shares of Netflix when it went low, and trading trends seem to point to the stock climbing back to $400.
Netflix is a long-haul company with secure content investments. These shows are helping maintain a stable user base while building out to new costumers based on the buzz around their high quality.
Jason Cunningham had no position with the mentioned entities while writing this article. Visit Jason on Twitter at @JasonCunningham and @Benzinga.
Posted-In: Mark CubanMedia
View Comments and Join the Discussion!