Halliburton Benefits From Consumption, Cost-Cutting & Political Warmth To Fracking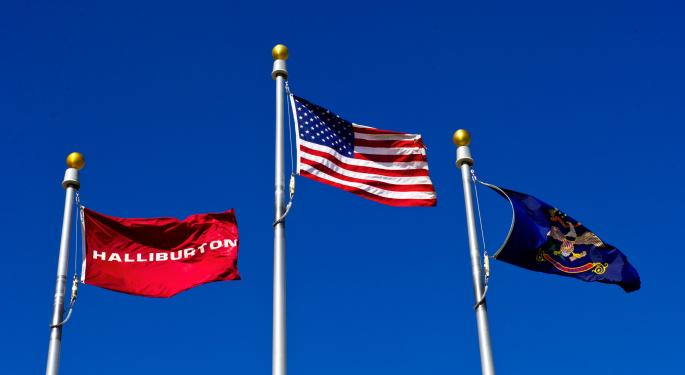 Natural gas usage is slowly ticking up.
The increase in consumption may be tied to the growth in nations accepting natural gas fracking, or hydraulic fracturing, but home construction may also help to benefit consumption.
Buyers and renters are still seeking ways to cut costs. The use of natural gas is cheaper than oil for heating purposes, and firms in the natural gas exploration, drilling, processing and delivery sectors have benefited in terms of stock price appreciation above and beyond the benefits gained by share repurchases, as companies have found ways to squeeze more from their margins.
Related Link: EMC Analysts Not Expecting A Spinoff
Halliburton (NYSE: HAL) has been one such firm that has seen these two catalysts, plus one more, help the company to add to shareholder value above and beyond metric manipulation.
Cost-cutting throughout 2013 helped the company to pay down expenses tied to the Macondo well. Halliburton also trimmed fracking expenses, which helped offset price pressures.
Mexico recently broke up their government oil monopoly and is allowing foreign firms to step in to expand natural gas inventories.
As nations seek the cost benefits of fracking, the firms exploring, drilling, producing and shipping natural gas will benefit. Since February shares of Halliburton have risen roughly 50 percent.
Posted-In: Fracking hydraulic fracturing metals and mining mining Natural Gas oil and gasHot Intraday Update Best of Benzinga
View Comments and Join the Discussion!