The Music Modernization Act, Explained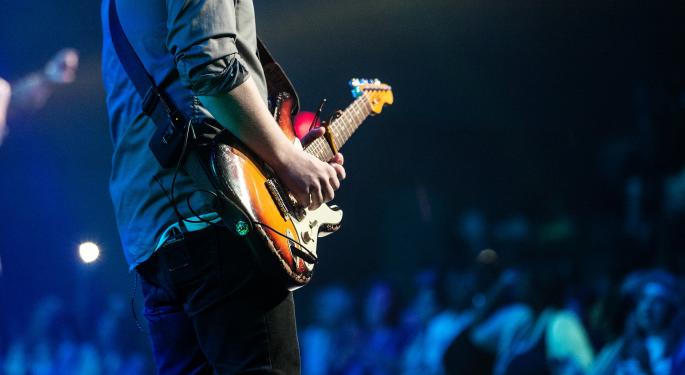 The trade war and the Supreme Court nomination have captured most of the headlines in Washington in recent weeks, but Congress passed an under-the-radar bill this week that will have a major impact on the music industry.
On September 25th, Congress passed the Music Modernization Act.
President Trump officially signed the bill Oct.11, with Kanye West, Kid Rock and Beach Boy Mike Love, among others, joining him at the White House.
"A big part of this bill that I'm a huge fan of is for the unsung songwriters," Kid Rock said. "This is going to help out in a big, big way and is a great start for those that follow in the future."
A Change Is Gonna Come
Despite the complete digitization of the music industry, today's business operates under the same royalty laws established back in 1909. The MMA will update many of these laws and ensure that song writers, producers and performers get a fair deal.
First, the MMA will ensure that royalties are paid on songs recorded prior to 1972, which currently aren't subject to royalty requirements. Second, the MMA will compel streaming services, such as Spotify Technology SA (NYSE: SPOT), Pandora Media, Inc. (NYSE: P) and Apple, Inc. (NASDAQ: AAPL) iTunes to work with publishers to streamline the licensing process and pay producer royalties. Finally, the MMA creates the Music Licensing Collective, an organization that will be responsible for collecting and distributing royalty payments starting in 2021.
Turn The Page
On the surface, the MMA may seem like bad news for streaming services, which will now have a new level of accountability when it comes to royalty payments and licensing. However, the MMA also includes a provision prohibiting artists and producers from suing the streaming services for any licensing violations that occurred in the past. This single provision eliminates a huge potential uncertainty for investors and major potential liability for streaming companies like Spotify and Pandora.
About 150 artists and executives, including Paul McCartney, Carole King and Katy Perry, signed a letter addressed to the board members of Liberty Media, corporate parent to SiriusXM (NASDAQ: SIRI), threatening to boycott the service due to SiriusXM's opposition of the bill.
Earlier this week, SiriusXM announced plans to buy Pandora in a $3.5-billion deal.
Related Links:
The Latest Trends In Streaming Music, From Apple Music To Spotify
Wedbush: Pandora Investor Reaction Suggests 'Sirius' Problem With M&A Deal
Posted-In: iTunes Music Modernization Act music royalties Streaming musicGovernment News Regulations Legal Best of Benzinga
View Comments and Join the Discussion!