Think Silver: Top Stocks Catering to Seniors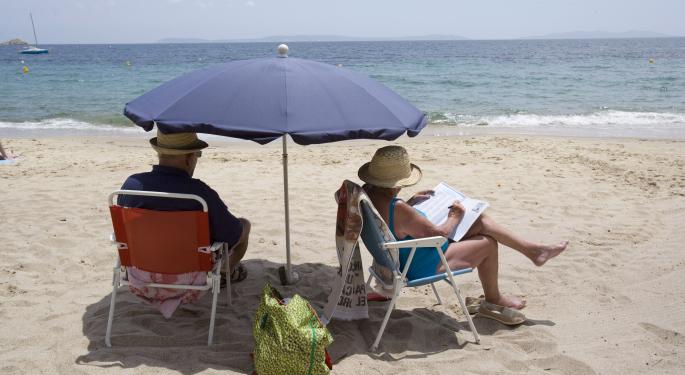 The fact that people are living longer now than at any other time in history means there is an unusually high number of senior citizens alive in the United States.
The Baby Boomer generation has begun entering retirement age, and a number of companies now catering to seniors may be smart stock picks. When investors look at the numbers of Americans turning 65 every year – an average of about three million over the last three years – they see opportunity, and understandably so.
And this is only the beginning. It is expected that number will increase for at least the next ten years, and by the time that is all said and done – perhaps 12 to 15 years from now – close to 80 million Baby Boomers will have crossed the 65-year-old mark. So the obvious question becomes, "what products and services are these people going to be spending their money on?"
But for investors the real question is, "what companies make the products and offer the services that these people will be spending their money on?" The answers can be challenging to find, but there is some insightful speculation as to which companies that cater to this up-and-coming age group might make solid stock picks.
In this particular case, the wiser course of action may be to look for industries that cater to seniors -- and then find the companies within those industries that appear poised to benefit from the Baby Boomers over the next decade. It's all about trend identification, and some of the industries to look at include the following:
Cruise Lines
Cruise vacations are among the most popular options for exotic getaways, regardless of the age group. But senior citizens in particular have been known to pack cruise ships in greater numbers than any other demographic. That trend is only expected to increase in the coming years -- as retirees spend their hard-earned, hard-saved money on companies like Carnival (NYSE: CCL) and Royal Caribbean Cruises (NYSE: RCL).
Healthcare Companies
This one should be something of a no-brainer, and yet it is well worth mentioning as a smart investment. Prescription drugs have become a staple for Americans, and for those over 65 in particular -- and that trend is not expected to let up anytime soon, regardless of longer life expectancies. On average, 70-year-olds take triple the amount of prescription drugs that 40-year-olds do
That means that mutual funds like Vanguard Health Care Fund (NASDAQ: VGHCX) and Schwab Health Care Fund (NASDAQ: SWHFX) are poised to make a major splash with big time holdings like Merck (NYSE: MRK) and Johnson & Johnson (NYSE: JNJ).
Insurance Companies
Americans approaching retirement age are becoming increasingly savvy with their finances, and money managers are responding in kind by creating products to cater to their needs. These are all challenging investments, but this one is particularly so -- since the range of products is relatively wide including asset management and annuities. It will be difficult to determine which specific companies will be the best investments, but certain ETFs like Vanguard Financials (NYSE: VFH) and mutual funds like FBR Large Cap Financial (NASDAQ: FBRFX) will likely make solid additions to your portfolio.
Posted-In: baby boomer generation baby boomers cruise lines elderlyTravel Restaurants Markets General Best of Benzinga
View Comments and Join the Discussion!